That freedom shall not perish....
Please contact CPJ, Reporters without Borders, IFEX, Article 19, Human Rights Watch and Amnesty International if you know a journalist in jail or injured. To benefit an informed public, in an information age and an open economy and in a democracy, citizens should fight for both.
---
Somaliland Cyberspace is a non-partisan, fact-based site which promotes Somaliland and sustainable development. While maintaining an ongoing archives, this space nevertheless exposes the political and cultural obstacles to achieving human dignity, freedom and environmental sustainability in an era characterized by the never-ending foreign War on Terror, expanding inequality and fundamentalism all under the threat of a climate change.
To further the understanding of these issues, here is a collection of some links and images of current interest that may be useful or fun to others as well. These include variety of matters that I watch involving the present crisis in Somalia/Somaliland region, as well as the strife in the Middle East, fundamentalist islamism, gender and human rights from a progressive point of view.
This space follows and posts alternative and uncompromising news, picking up the chatter where lamestream news media left it off and keeping certain issues alive. This space attempts to fill a void that is often and glaringly neglected. In this context, integrity, insight and intelligence are sorely lacking. Content is bold and provocative. No subject is off limits, no authority immune from criticism and no power above accountability, even a sub-clan-sponsored 'government' or the teachings of a major religion.
---
---
Read more: @JonathanMStarr, the founder of The Abaarso School in 2009
60 Minutes, The New York Times, MSNBC, BBC, and CNN are just some of the media outlets that have covered the story of Abaarso School in Somaliland. Abaarso is also the subject of a recently released book, It Takes A School, and an upcoming documentary, Somaliland, The Abaarso Story. All this attention is the result of Abaarso's extraordinary success, despite conventional wisdom believing Abaarso's results were impossible anywhere, never mind in the unrecognized breakaway country of Somaliland. Given Abaarso's achievements and modest price tag, its approach is worth a deeper dive for lessons that can be applied elsewhere.More.
---
The most historic image in Somalia's politics involving three presidents at once.
Updated 2/8/2017. Expectations run high for Somalia's new president (Washington Post)
---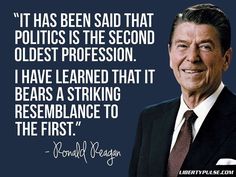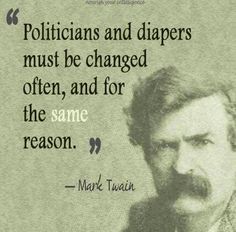 Britain's 'most hated man,' Anjem Choudary, jailed for ISIS support CNN, Updated Sept 6, 2016
---
Contents
---
What to Do to Mitigate Looming Climate Change: 10 Specific Policies
---
---
Somalia Land degradation - SWALIM Report "Land degradation is a gradual, negative environmental process accelerated by human activity, which lowers the productive capacity of land. Due to its gradual and subtle nature, in the initial stages it can go unnoticed for long periods of time. When it reaches its final stages, observable features are manifested, such as gully erosion, widespread vegetation colonisation by alien species, and agriculturally 'exhausted' soil. Traditionally, only these observable features have been used as indicators to prompt control measures."
---
Alternative energy potential in Somalia
---
---
The New Official Map of States in federal Somalia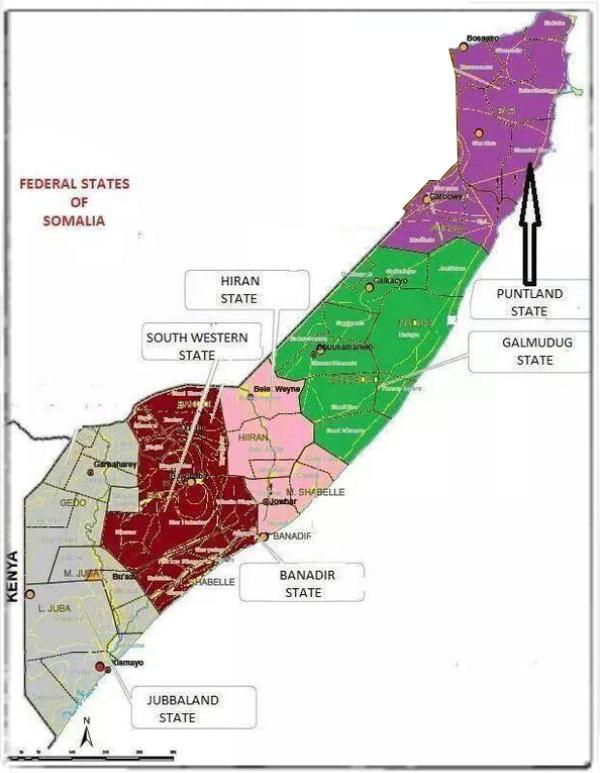 In search of more than a state: trajectories of political ordering and identity plurality in Somalia (register)

by Dominik Balthasar. Updated 9/10/2016.

Abstract: Past and present efforts at reconstructing a Somali state have centred on the long-standing claim that Somalis have constituted a 'nation in search of a state'. Yet, casting Somali state trajectories in a historical light, this article shows that the Somali sociopolitical construct has always been much less homogenous and united than frequently depicted. Analysing Somali state-making endeavours from the final years of colonialism in the late 1950s to the politico-territorial fragmentation of the 1990s, I argue that Somalis have not only been in search of a state, but Somali society has been characterized by the emergence of plural political identities, inhibiting the consolidation of a national identity. I propose that the identity plurality has largely hinged on the volatility and multiplicity of institutions broadcasted in the context of changing politico-territorial orders. The article suggests that political identity in Somalia has been dynamic and fluctuating during the post-independence decades, that it hinged significantly on aspects of territorial ordering and concomitant institutional structures, and that the formation of a cohesive Somali national identity has in part been hampered by the governments' inability to build and implement overarching political institutions. This carries important implications for contemporary efforts at addressing conflict and fragility in Somalia. Federalization and mini-state formation are likely to see regional identities trump its national counterpart. Yet, it might also spark a process in which political identities start overriding kinship ones, which has been a shared central policy objective of many governments of the past.

Somalia's federal agenda: From fragility to fragmentation? by Dominik Balthasar. June 2014. EU Institute for Security Studies, 2014

"After Somalia suffered significant setbacks throughout 2013, some important progress has been made since the onset of the new year. Most prominent is the localised withdrawal of alShabab, prompted by the joint military offensive of the Somali Armed Forces (SAF) and African Union Mission in Somalia (AMISOM) launched in early March. While the security situation remains precarious, the territorial gains have pro- vided the Federal Government of Somalia (FGS) with an opportunity to extend its administrative reach - a crucial precondition for meeting its long-term state-building objective and its endeav- our to hold country-wide elections by 2016."
---

---
Read more:Here's What We Want. June 23, 2016
---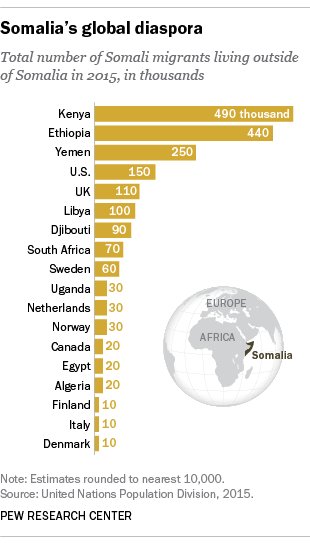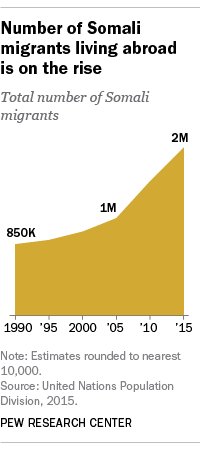 6/1/2016. 5 facts about the global Somali diaspora
---
"Cold Specks- Ladan Hussein"

Cold Specks - Bodies At Bay (Official Video)

6/2/2016. Cold Specks Is Reconnecting With Her Somali Roots-Okay Africa
---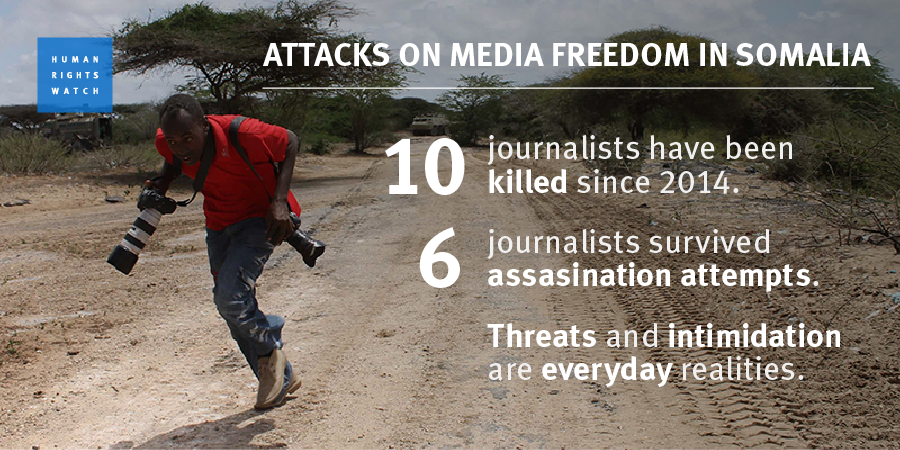 ---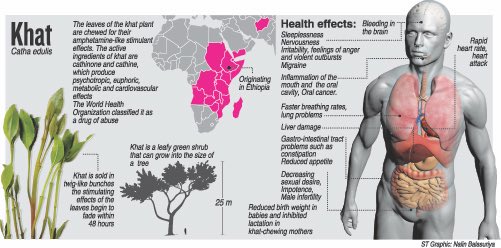 Recent update:
---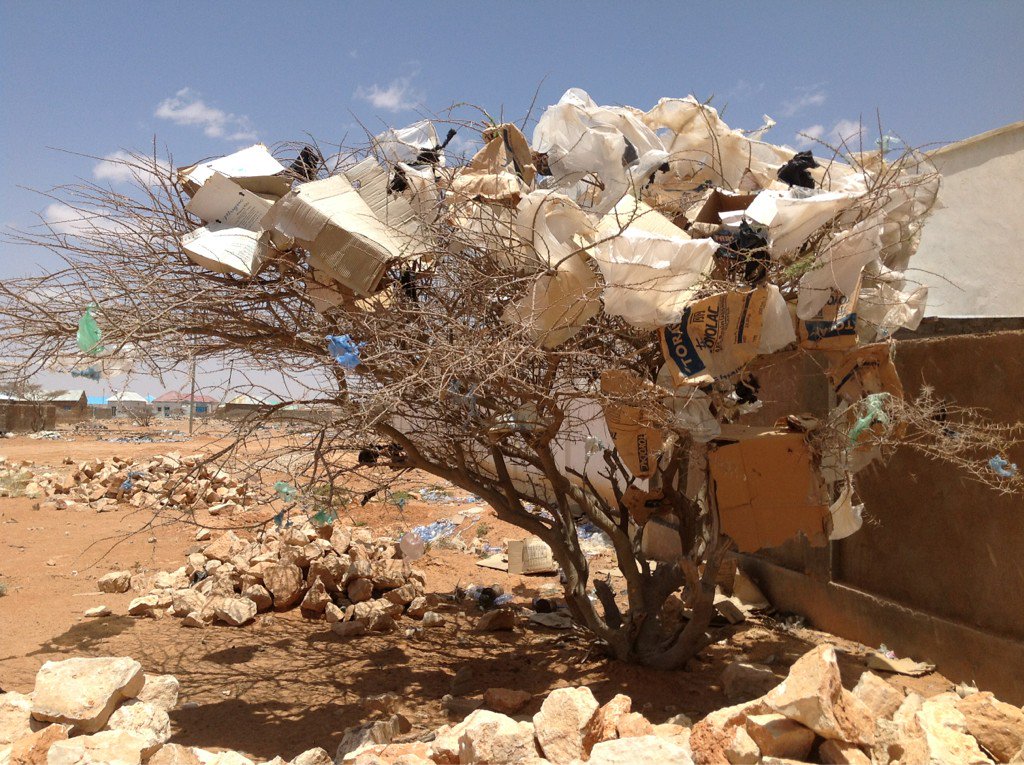 Mark T Jones. @MarkTJones500:
"I look forward to the day when trees, shrubs & even telephone wires in Somalia are free from litter". Photo by MTJ
---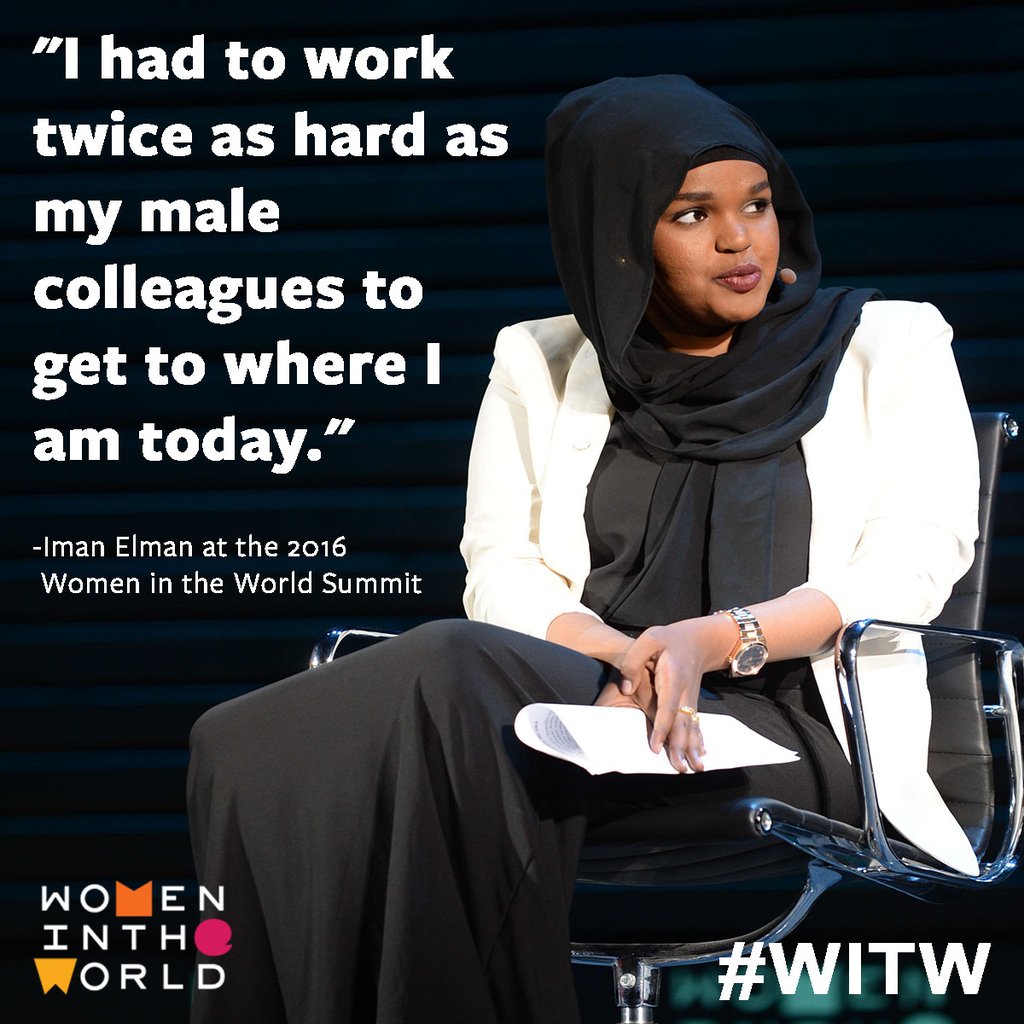 Somalia National Army Captain Iman Elman spoke about the threat of African jihad. Fighting terror: "It's an assault on our civilization, on our humanity". More
---
These are re-occuring images from the social media posted by the same account. Despite all the rhetoric of patriotism and compassion, it appears like a veiled clan screed. It's also classic case of sour grapes. Not surprise that no citation or link was offered beyond making these self-serving statements and propaganda.
The Mogadishu regime is far from being perfect in anything, including its handling of the constituent regions, so any number of faults can be found in this particular agreement with Puntland. Morever, even its own functionality not to mention its legality since its own making in 2012 is open to question. But this tirade sounds all one-sided and self-serving.
However, the point #3 is valid and could be even helpful, especialy for maintaining peace in northern Horn of Africa, that both the SFG and Puntland shouldn't support the narcissist thug Ali Ghalayd and his Khaatumo's rag tag militia. Whether they consider themselves to be either from Somaliland or Puntland, they should seek internal and peaceful solutions to their grievances.
For those who want to delve into this issue, the following articles discuss the broad features of the said agreement:
1. 2016: Agreement Between the Federal Government of Somalia and the Government of Puntland State of Somalia 2. Analysis: Puntland and the Somali Government Reach an Election Deal. What's Next?
---
"Somalia Prime Minster: "I'm Committed To Outlawing Female Genital Mutilation". "Ninety five percent of girls there undergo the procedure.
---
---
"World Water Day 22 March 2016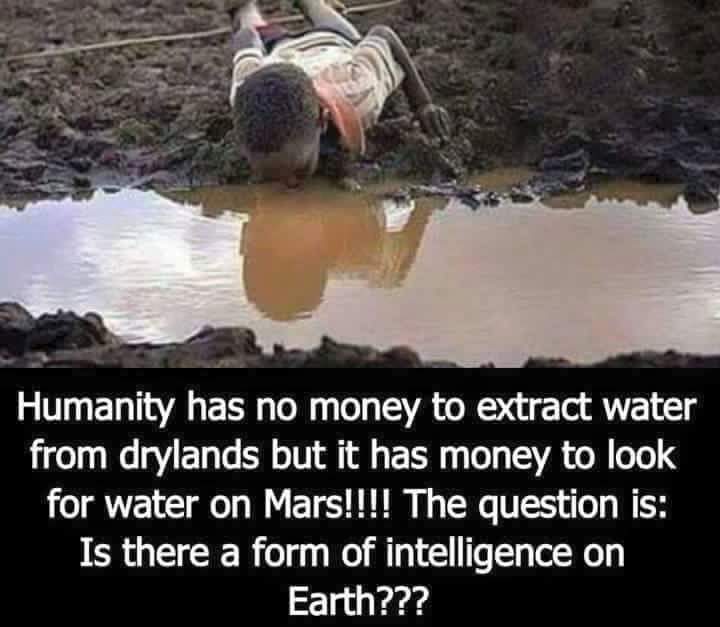 http://www.unwater.org/worldwaterday
---
7 nations bombed by U.S lately: Pakistan, Somalia, Yemen, Afghanistan, Syria, Iraq Libya.
Greg Greenwald asks four integral questions to the legitimacy of the US airstrikes in Somalia.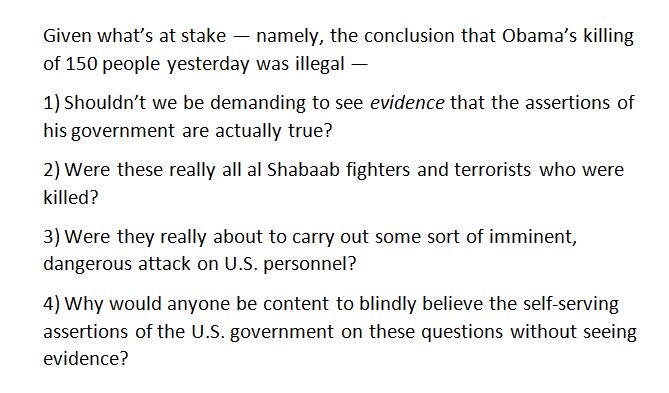 10 March, 2016. More-Intercept
Following the September 11, 2001 when the planes-transformed into rockets pummeled into the World Trade Center towers and damaged the Pentagon, Washington declared and still waging a war on "terror". Osama Bin Laden was inevitably found and killed around 10 years after the fact. In any case, the way the war on terror has been directed has prompted numerous voicing worries about the effects on basic liberties which has created a culture of fear in America, the mounting costs of the extra security centered changes that enormously enriched the security entrepreneurs and military contractors, the ramifications of the invasions and wars of choice in Iraq, Syria, Afghanistan,Somalia, Yemen and that's just the beginning on a war whose enemy is without fixed identity and terrain. In this context, terrorism is not an enemy but a technique of warfare -- political intimidation through the killing of handful of targeted terrorists but also more unarmed non-combatants and the terrorizing of entire societies because of their religion and politics.
---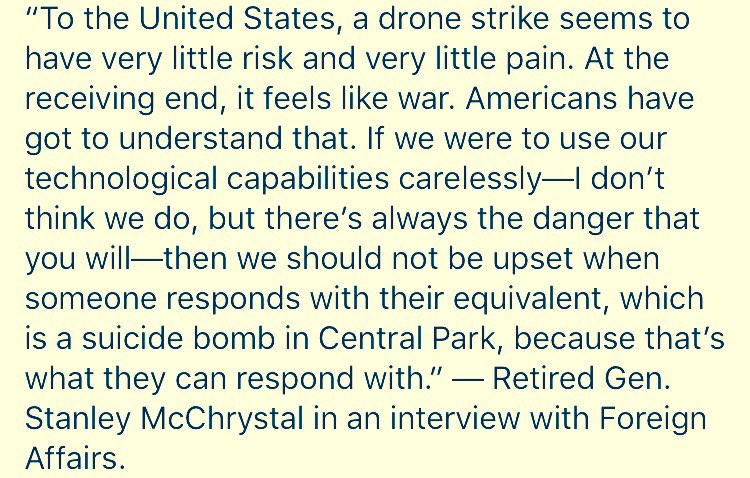 Retired Gen. Stanley McChrystal in an interview with Foreign Affairs on drone strikes.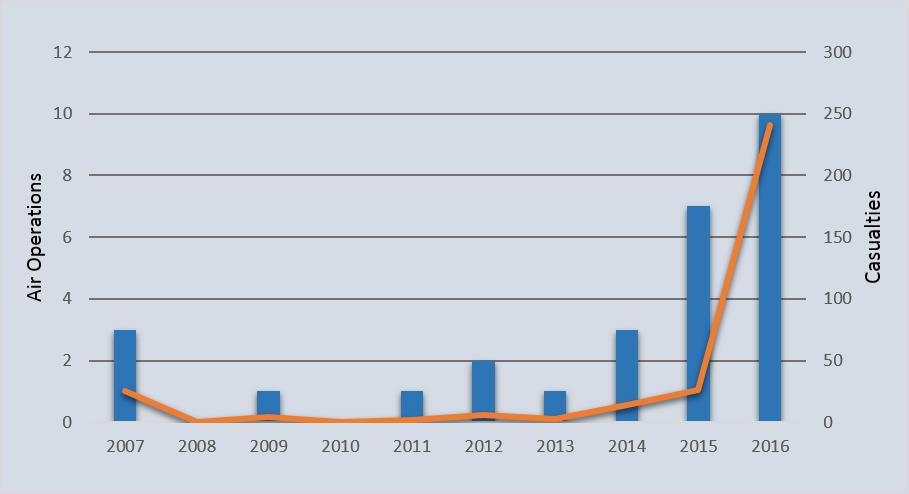 (8/25/2016). The increasing pace of US airstrikes in Somalia. Source: The Bureau of Investigative Journalism. Note: Casualties are the average of low and high estimates. Could America's War on Terror creep across Africa? * 8/5/2016. Obama Has Relied on the Flimsiest Rationale for Launching Attacks on Countries Across the Planet by Sarah Lazare.
* 8/29/2016. Noam Chomsky: How Obama Has Ushered in 'a New Era of International Terrorism'
---
"The War on Terror: Ongoing Iraqi, Syrian, Yemeni, Somali, Libyan and Afghani tragedies"

Number Of Iraqis killed since U.S invasion in 2003: "1,455,590".

Number of U.S. soldiers killed in Iraq: 4,801

"We're going to take out 7 countries in 5 years: Iraq, Syria, Lebanon, Libya, Somalia, Sudan & Iran.." More

* 8/8/2016. Obama Expands the ISIS Bombing Campaign to a 4th Country, the Media Barely Notice What began two years ago as "limited" air strikes in Iraq now includes Syria, Afghanistan, and Libya - all with little public debate.
---
"Partial costs of the empire driving the War on Terror"

Estimates fluctuate about the monetary costs of the War on Terrorism. One evaluation suggests around three trillion dollars. Be that as it may, in the event that one incorporates the yearly defense spending plans, homeland security costs subsequent to 2001, veteran affairs, and the added interest on principal obtained for military spending, the cost jump to a cosmic eight trillion dollars. Utilizing 2010 statistics figures about the quantity of families in the United States, this compares to about $70,000 owed by each American family. This is almost twofold the size of the national income. Joined with the stagnation of working class salaries, the swelling of health, public education, and fuel costs, and record low tax income from upper income families and companies, the white collar class now bears the heaviest weight of financing the war and its results. More.
"It's just that our country's $598.5 billion war machine is so ubiquitous that few people even think twice about its role in our children's lives.But we should. It isn't just that the current wars are less about "democracy" than about oil and empire. It isn't just the body count, though that is staggering: Researchers at the Costs of War Project at Brown University estimate 92,000 deaths in Afghanistan, 26,000 of them civilians, with more than two-thirds of Afghans now experiencing mental health problems. At least 165,000 Iraqi civilians have been killed in the Iraq warsince 2003. US drone strikes have also killed about 3,800 people in Pakistan, most of them civilians. That's in addition to the estimated 6,800 US soldiers and 7,000 contractors who have died, not to mention that Iraq and Afghanistan veterans have filed nearly 1 million disability claims with the US Department of Veterans Affairs. More
---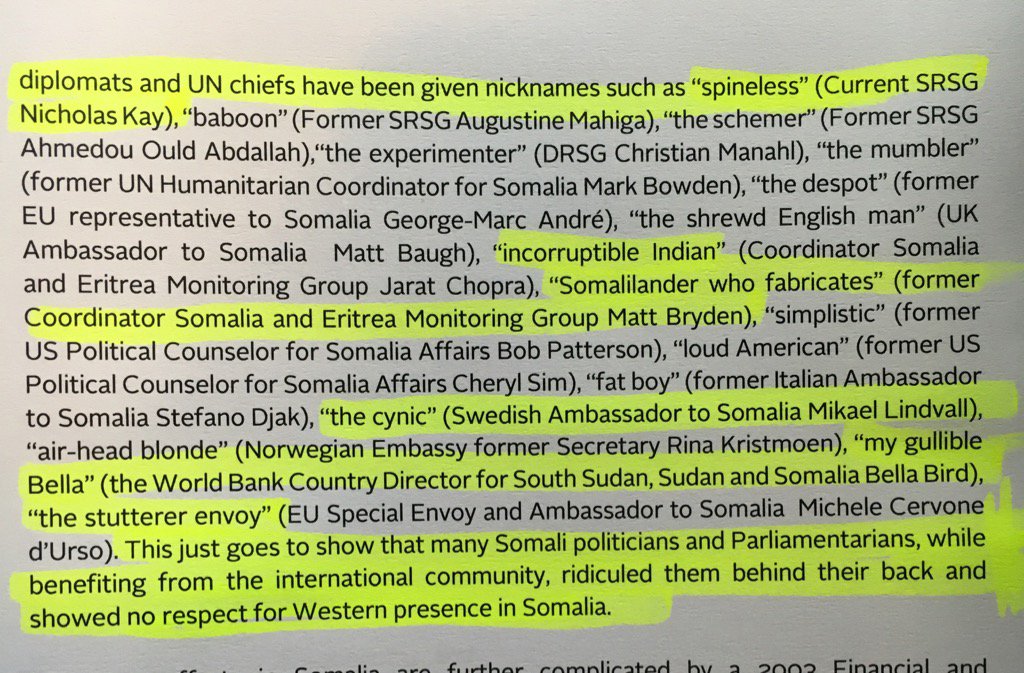 Somali sense of humor towards international community
---
Costs of Corruption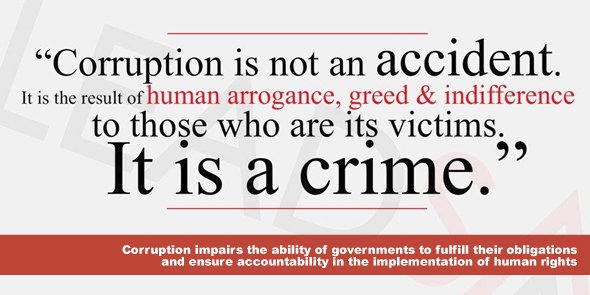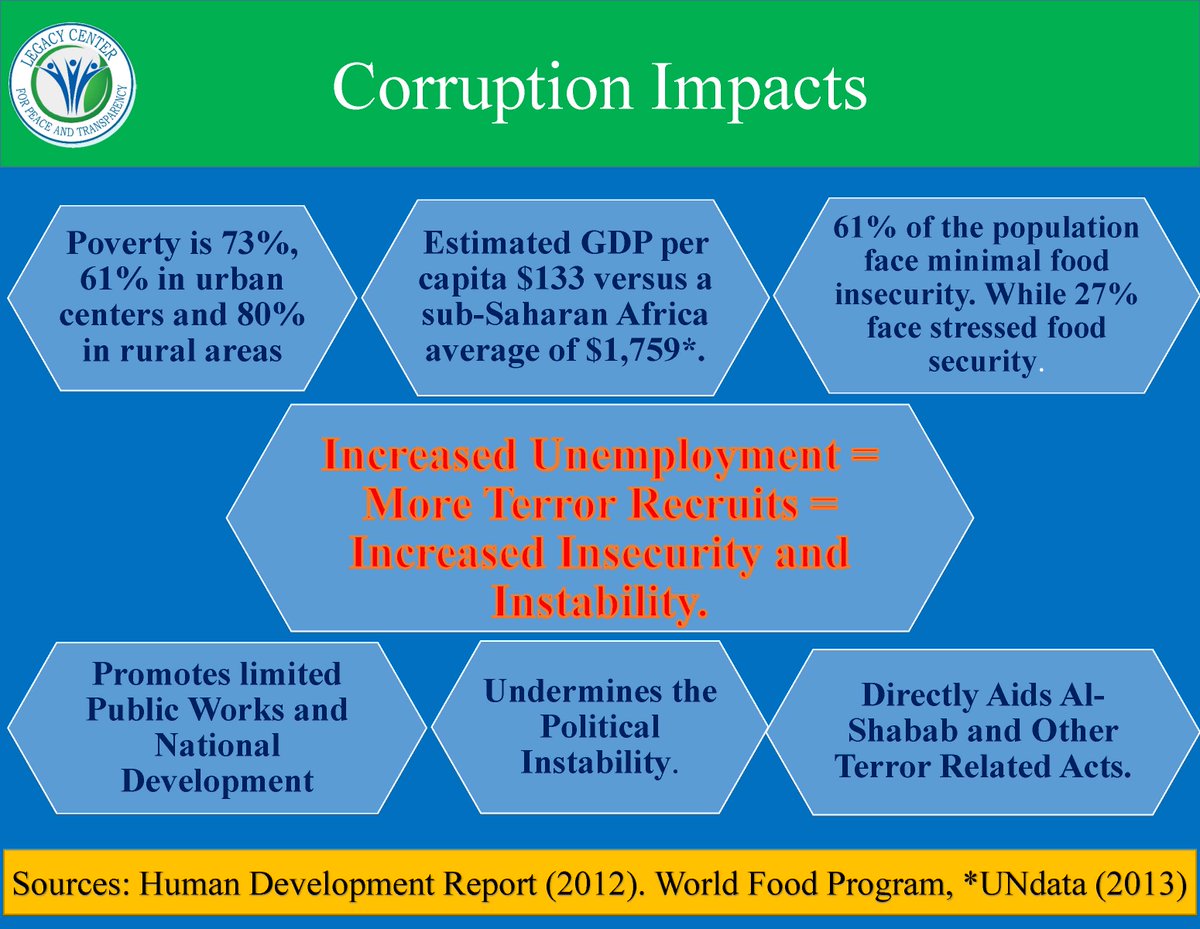 8 March, 2016. Legacy Center: Overview of corruption, underlying causes and its impacts in Somalia
---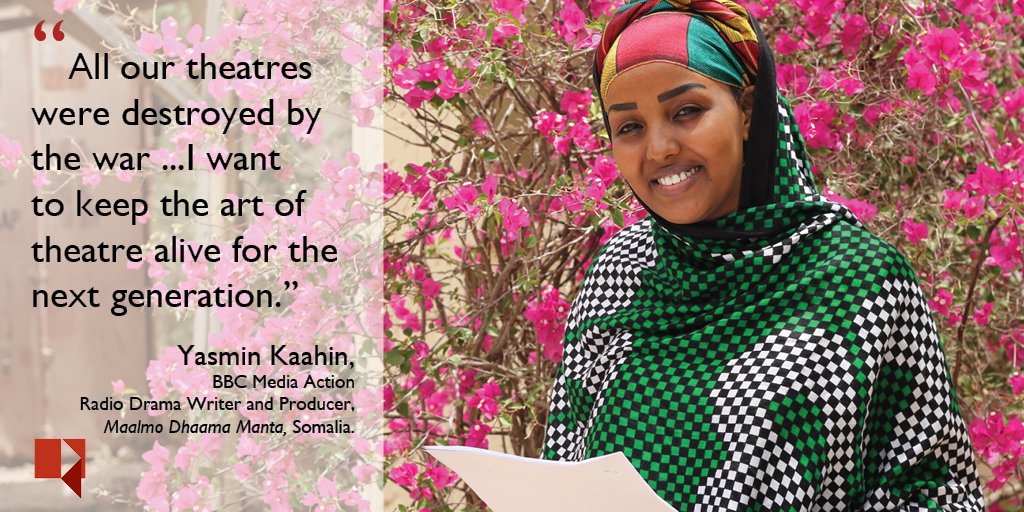 ---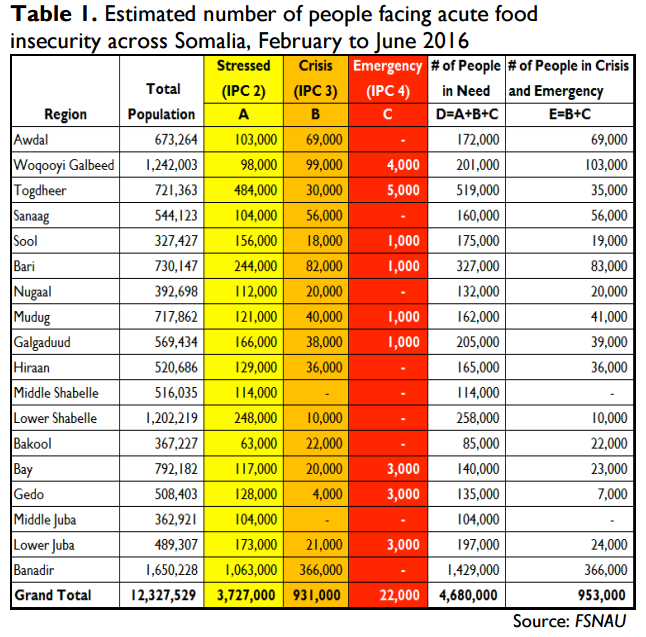 Feb 18, 2016. Somalia Post-Deyr 2015/16 Food Security and Nutrition Outlook, Issued on 17 February 2016
29 May 2016. Recent update on crisis: Somalia: Overview Situation Report (as of 30 April 2016)
---
An image critical of the 4.5 formula that frequently appears on the social media.


Background

This comment reviews parts of the political debate on power sharing and war termination, in a peculiar state where an ancien regime is long gone 25 years ago. This touches on some key features of long-running peace-building that is now finally focused on actual power sharing as basis of state-building in Somalia. These remarks belie any belief in power sharing as a miracle formula, which is rare in failed states, particularly, in Africa, but bringing together different issues should only lead to further debate. What is meant by power sharing? Who has to share power with whom and who can still be excluded from equal sharing arrangement? A major point of contention in the following discussion centers around limited power seats reserved for certain marginalized clans and caste groups, while none of the four major groups are contesting or complaining about the allocated shares.

Defenders of power-sharing generally claim that ethnic groups could be integrated into institutional arrangements which would in turn guarantee a meaningful participation in political power. Observers of power-sharing arrangements as the core element of post-conflict peace frequently base their arguments on the work of the Dutch political scientist Arend Lijphart on consociational democracy.

They assert that power sharing would basically maintain a strategic distance from further secessions and convey more prolific answers for conflicts in plural social orders. The cases of ethnic and different parts of society could be coordinated into institutional courses of action which would thus ensure a significant support in political power. This would maintain a strategic alternative from all the more excessive options of a completely fledged war. "Spheres of autonomy" for the distinguished gatherings would be a necessity as would be proportional representation and some veto rights.

These inquiries are fundamental as power sharing can be constrained to just a certain ranges of administration, as power might be shared between an existing administration and just hand-picked rebel groups (as in Afghanistan), or as radical developments involving a stateless vacuum, comprising of a unbelievable environment of no peace, no war, where all political groups are in a state of generalized opposition to each other, and that typically the regular citizens are frequently forgotten.

In Somalia, where all of this is happening following a state collapse of over two decades ago, and that is bordered by a stable secessionist state, Somaliland, in what had been the northern regions, which complicates state-building in Somalia. In addition, Somali government operates under the shadow of international intervention directed against a deadly terror group, al-Shabab, who similar to the Taliban, is fighting for Islamic rule, and who is the main spoilers of the existing peace process, which they see as unjust and imposed from outside.

Distributing seats

What the 4.5 power-sharing means is about sharing power on the basis of 4 major clans (Hawiye, Dir, Darood and Digil-Mirifle) and a cluster of about six minor or marginalised groups (i.e., Gaaljecel, the Banadiris, the Somali Bantus, Gabooye/Baidari/Madhiban, Barawans, and Bajuni, etc). The total representation alloted to the latter groups will be equal to half the representation of the one of major clans, or namely 31 parliamentary seats. These seats are divided up among the minority clans (which includes both ethnic minorities like the Bantu "Jareer Weyn" and Bajuni and "livelihood" minorities who are considered caste groups, as explained by John Kirk.

The Isaaq clan, notably, finally wasn't included as they don't reside in southern Somalia, but the Mogadishu's strategy, long pushed by the Darood and Dir clans, still called for including a handful of token representatives as a part of seats which are allocated to the Dir clan. More than anything else, this issue alone played a major role in the delay in moving negotiations from Sodere-Ethiopia, Arta-Djibouti, Mbagathi-Kenya, to the Baidua-Mogadishu conferences. For example, the current Deputy Prime Minister Mohamed Omer Ghalib and several other shenanigans were hand-picked to serve as the clowns of that mythic Dir-Isaaq representation. Somaliland government does not recognize their activities and representation, although recently, in an attempt to deprive Mogadishu's courtship with its former politicians, the government issued an amnestyto Somaliland politicians and clan chiefs now based in Somalia, although it is unlikely they will give up their political ambitions.

Back to the so-called 4.5 power sharing, in practice, the 4.5 system formed the foundational basis to the recent caucus-style elections of interim legislative bodies of federal Somalia, SW Somalia, Galmudug and Jubba states and the future Hiiraan and Middle Shabelle state. The political convention since 2000, when the Arta conference adopted the 4.5 power-sharing system, Somalia's two highest political offices, president and prime minister, have been held by only two Somali clans. In practice, this means that a Darood or Hawiye president must select a Darod or Hawiye prime minister. The remaining 2.5 (Dir,Digil and Mirifle and minority clans) have been excluded by the rotation convention. The logic follows that the speaker of parliament is to be conventionally held by a member of Digil Mirifle.

Unlike anywhere else, the assembly and cabinet representatives were based on clan membership. The National Constituent Assembly would consist of total of 135 representives, or 30 elders drawn from each of the country's four major Somali clans and 15 from a coalition of minority groups based on the 4.5 formula. This body is supposed to choose the first of 275 new legislators, who are tasked with electing the president, the speaker and two deputy speakers.

The 275 members of the parliament would consist of equal 61 members from each of the four major clans, while the remaining groups together received a total of thirty-one seats. In short, according to the transitional charter of 2012, the federal assembly would consist of eventual 275 member bicameral parliament, including of an upper house seating 54 members.

Notably, it also earmarked 30% of the National Constituent Assembly consisting of women in order to mitigate universal male domination in political leadership common in Somalia. This was based on the recommendations of the UN Beijingconference on women in 1995, which delegates called on, among many recommendations, all governments to have women represent 30% of their governments' ministers and of other appointed members in similar bodies.

Throughout Africa, women are less likely to become cabinet ministers or randomly appointed legislators where ethnic 'big men' incumbents use such appointments to build patronage-based alliances with politicians or 'ethnic patrons', who act as advocates for tribal constituencies - a role that women are often not well-placed to play as they are less suited to recruit supporters and deliver votes in order to ensure widespread support. Thus, sidelined into poltical cheerleading and supporting marginal political roles in ruling groups and holding a junior state functions, females have had limited chances to participate in the allocating of state resources and claiming definitive political credit for doing as such. Accordingly, women by and large do not have the traditional political followings expected to effectively negotiate themselves into bureau positions as ethnic benefactors.

Overall, the system produces a rough proportionality by dispensing with voting altogether: the random selection of representatives from the populace segments as once used in ancient Rome, known as sortition. Conversely, the more commonly used system of party-list proportional representation, is where political parties define candidate lists and voters vote for a list. The relative vote for each list thus determines how many candidates from each list are actually elected. This system, however, is not currently possible in Somalia as there are no political parties in existence.

The reason behind the voting for a party list in this sytem is that the delegate-based majority-rule government can't work appropriately without political parties. Political parties give the vehicle to the electorate to express their various interests and allegiances through vested parties and offering voters distinctive political choices. They likewise are key organizations for comprehensive investment and responsible representation, reacting and conveying to the requirements of the general population.

"Condemnation of the 4.5 arrangement"

In emerging public discourse, although there's total condemnation of this temporary system, and there's also a dearth of in-depth analysis, most of it happens to be negative. This paper offers a minority group's perspective lambasting the 4.5 formula for what they called it an apartheid system of representation. It fails, though, to point out how electing legislative assemblies and filling up cabinet posts using a fixed set of representatives from various groups could create a more segregated society. The society is already famously segregated enough along clan and sub-clan lines. And, for example, in the war-torn Iraq, the new legislative assemblies and the cabinet were allocated to party groups based on sectarian and ethnic memberships, like Sunis, Shites, Kurds, while certain seats were reserved for the marginalized groups, such as Turkeman, Yazidis, Assyrians and Chaldeans, etc.

As an illustration, as in the October 2005, a general election was held to elect the permanent 275-member Iraqi Council of representatives. The elections took place under a list system, whereby voters chose from a list of parties and coalitions. 230 seats were apportioned among Iraq's 18 governorates based on the number of registered voters. Throughout this process coming in the end of the civil war there, an increased social and public segregation was the least of Iraq's problems.

In addition, this account singles out that one clan family, the Digil-Mirifle, a diverse group of agro-pastoral-urban communities, was a main beneficiary as to have been elevated to a major clan status under the 4.5 formula. This is absurd in that, in a mainly pastoral society that endlessly highlights differences within a myriad groups structured along genealogies, how could some geographical cohesive unity within disparate groups be considered a bad thing? This particular and generally peaceful clan family consists of much amalgamated groups, who practice both the patrilineal cleavages as well as some stable and unique farming settlements and residential communities, where district-based representation could take root more easily.

Another piece characterized this arrangement as 'crude and simplistic' solution for a socially complex society. This formula is blamed entirely for the lack of emergence of cohesive political class representing the totality interests of various groups, although it was only during the Arta conference of 2000 that this formula was first discussed. What would be an alternative option to share power among social groups in a bitterly divided society?

The Somali political dilemma has many roots but it's also mainly about yearning for or demanding a 2 levels of representation at once: Individual level of voters casting their votes and that of social groups wanting to be represented along side all other groups -proportionality and balance- which seems to be the more important one. After all, the pervasive quest for group recognition is central pillar of the clan identity.

Beyond gaining of individual voting rights, or universal suffrage, how could social groups, who otherwise share basic commonalities like language, ethnicity and religion, as well as being proud of sharing a common Samaale tribal heritage, but, due to prolonged statelessness, are still organized as a separate and rival patrilineal-based clans and sub-clans, could share power after 25 years of war?

Also, how could measures of incremental democracy, however small and cosmetic, and within a particular clan culture, however large it's imagined to be, be mixed together, in an evolving fashion, in building of a working nation-state like those found throughout the rest of Africa?

Finally, is Somalia and its constituent states ready for one person, one vote system? That system of modern representation, meaning, at least legislatively, one based on district-based voting system, that of sending elected representatives to a local, regional and national assemblies is not currently feasible. It will take decades of community-building efforts and sustainable economic development for such a system of representation to take root.

In the meantime, regular and timely elections starting with electoral districts (also known as a constituency, ward, electoral area or electorate) which is a territorial subdivision for electing members to a legislative bodies ranging from village councils to regional and national parliaments, using any feasible and working formulas, will go long ways to entrench local community identities and residential group interests that would eventually overlap clan identities, which are socially fine and useful but politically problematic.

"Cabinet appointments"

"Nominated Ministers and Their Clans". Goobjoog. 28 January 2015. The above article shows how the current government leader, PM Sharmarke, the fifth appointee to the post since the end of TFG government in 2012, has used the Prime Ministerial power of ministerial selection and portfolio allocation within the context of the 4.5 power-sharing. It consists of 20 members, whereby each of the major groups receiving four portfolios and shows that the four or five marginalized groups sharing four posts. In this context, above all other considerations, the president and his prime minister are using cabinet appointments to send a strong signal about what social groups they wish to prioritize or which issues they will give more prominence during their mandate, all based on the formula.

The second consideration is striking out a balance between cabinet post constraints and the power sharing expectations. Specifically, it shows the significance of his use of patronage in terms of not only proportionality (numbers), which is the main focus of the formula, but also about portfolio distribution or prestige within the cabinet and expectations in the future reshuffles (renegotiation of numbers and prestige).

Political observers are thus mainly left to consider political background and educational experiences important in regard to ministerial positions since the skills and abilities acquired within the previous political or professional careers might be transferred into the cabinet. With regards to educational level, ministers' degree is considered to matter in the type of portfolio which ministers are appointed, since education may shape ministers' skills, knowledge, and their performance in cabinet.
An image from a social media account critical of current junta
---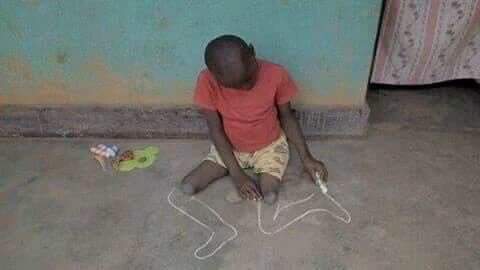 "Let your hopes, not your hurts, shape your future." - Robert H. Schuller
---
January 18, 2016. 'The Somalia 2011 famine was a U.S.-created war crime, says journalist Alex Perry'. More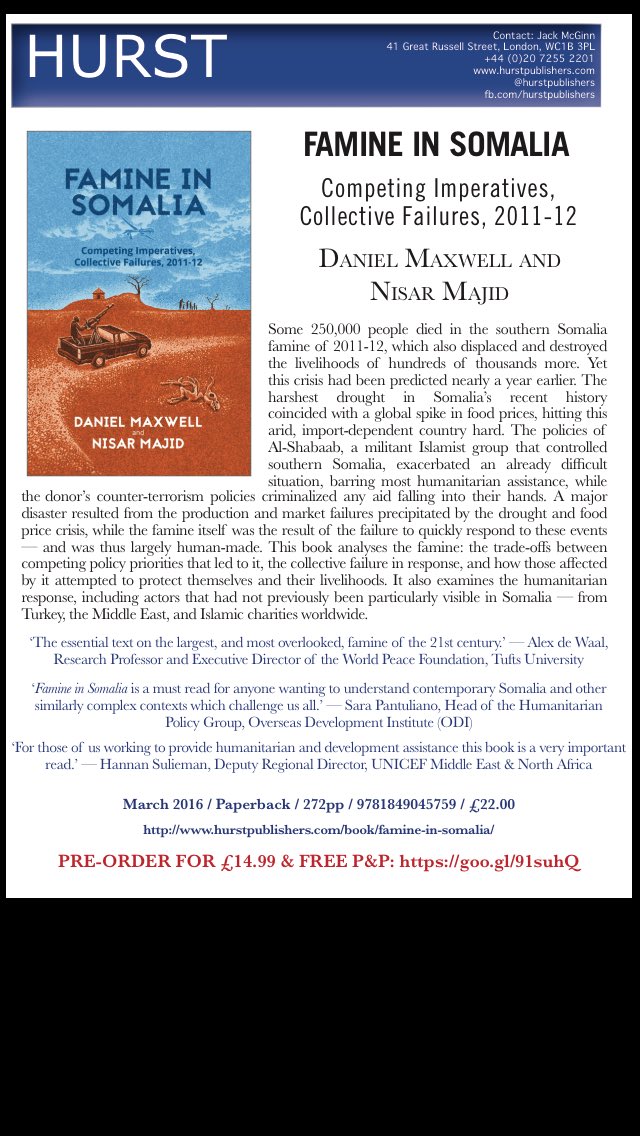 Recent backgrounder to 2010-12 famine in Somalia
---
"The attack on El Adde base"

Al Shabaab terrorists display the bodies of over 100 Kenyan soldiers they killed in El Ade, Gedo, Somalia on Jan 15, 2015 in the worst attack ever on Amisom forces. Details are still sketchy, but it looks like this: Al Shabab attacked the Amisom base in dawn when four suicide car bombs rammed into the gates and followed by heavy exchange of gunfire. When the dust settled down the next day, Al Shabab claimed 100 KDF were killed, and as many as 19 kidnapped. Another 29 soldiers were found wounded in the sprawling base.

The attack team on El Adde base was notably named after Saleh Nabhan, a Kenyan and former Al Qaida leader in East Africa, who was killed in a U.S. drone attack on September 15, 2009 in Barawe.

War on Terror

The false and racist war on terror simply produces more terror. But the Zionist lobbyists and policy makers in Washington from the War Party, who represent the interests of Israel and Jewish lobby AIPAC, have been pushing these wars since 1996, long before the 9/11 terror attacks, and who are running the foreign policies behind the facade of U.S government. They will never see or care about these pictures even if merely pushed aside as 'human collateral' nor do they care to understand why it keeps happening again and again. This state of affairs will continue as long as the War Party is projecting its power in foreign affairs for all, and as long as the Zionist-owned mainstream media covers up for them and that most victims are either Africans or Muslims and none are Jewish.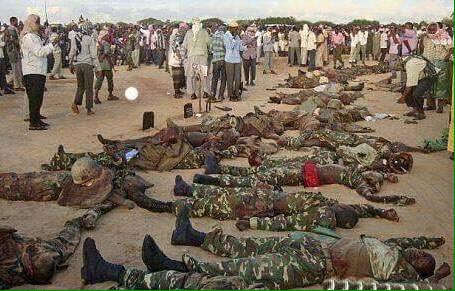 Al-Shabaab's Nabhan Brigade Resurfaces and Raids AMISOM Base in Somalia Three things we learned from last week's al-Shabaab attack in Somalia
---
"Jewish lobby's power"

8 March, 2016. Israeli War Lies Fall as Corporate Media Falls "A new film narrated by Roger Waters, The Occupation of the American Mind, traces the rise of Israeli war propaganda in the United States. This propaganda, which has skillfully swayed U.S. public opinion in support of Israeli wars and occupations, has in fact been not so much a matter of skill as a matter of control."

John Mearsheimer and Stephen Walt. The Israel Lobby

John J. Mearsheimer & Stephen M. Walt. The Israel Lobby and U.S. Foreign Policy

6 Jewish companies control 96% of the world's media
---
Feb 12, 2016. For the cheapest mobile call in Africa, go to Somalia
---
Few comments on what the future holds for Africa in 2016.
The Mail and Guardian Africa published on 6 January 2016 an article titled "10 Predictions on Africa in 2016: How Trends Shaping the Continent Are Likely to Play Out" by Christine Mungai. More.
Highlights of the piece involves China, including the rise of China's military presence along Africa's busy maritime routes, with Djibouti serving as the first base, and the decreasing demand for Africa's raw materials due to China's recession, tops the economic news, followed by impending rash of the usual currency devaluations.
"War on Terror"
The growing costs of the War on Terror from Somalia, Nigeria to Mali and the changing of terror groups' tactics from open confrontation into asymetrical attacks, including the use of children as bomb conduits in marketplaces and government buildings, are expected to rise.
In Nigeria's worst case, the Boko Haram conflict is the deadliest in that the insurgency had spread over into neighboring Chad, Niger and Cameroon, and UNICEF reporting that this has meant the closure of more than 2,000 schools and the disruption of over a million children's schooling, according to aljazeera. Overall a six-year insurgency is said to have killed 17,000 and displaced more than 1.5 million people.
Nigeria's new president Muhammadu Buhari, the first Muslim elected since the insurgency began in 2009, is the latest political sensation, with some hoping that his administration could seriously launch meaningful negotiations with the Muslim rebel group. Without stating specifics, he claimed at year-end some success in defeating the insurgency and serious changes as to how the conflict is being managed.
But the group's new tactics only highlight their usual modus operandi and that the problem is multi-generational and that no defeat of terror is in sight anywhere."The number of dead and victims are rising, economic activities have been crippled in affected areas, the number of refugees and displaced persons are ever increasing," Paul Biya of Cameroon said recently, according to Daily Trust. "We cannot allow this cancer to spread, we must pool our resources and forces and share our experiences."
Meanwhile, in 2016 will have East Africa watching its other main terror group - al-Shabab - following reports that the Somali-based Islamist group has split into two factions, loyal to al-Qaeda and ISIS, respectively. 2016 is unlikely to bring any truly decisive developments in altering the present crisis in Somalia and Kenya, but expect Al Shabab to go on the offensive whenever possible to prove its continued relevance, and both Kenya and Somalia remain vulnerable to such attacks, due to their highly corrupt regimes and incapable security sectors.
"Will elections matter in 2016?"
Michael Bratton, in his book Voting and Democratic Citizenship in Africa summarized political issues in Africa are usually seen starting from the top. Writers and social researchers alike tend to concentrate on the deeds-and offenses-of African presidents and the circle that encompasses them. The blended political history of postcolonial Africa, for instance, is regularly composed as far as the authority of remarkable people such as Mandela, Mugabe, and Museveni. In these countries where the Big Men dominate the state and the economies, will the outcomes be any different in elections scheduled in 2016?
The interesting election in Nov 2015 of President John Magufuli- aka "The Bulldozer" in Tanzania and the launching of his unprecedented anti-corruption campaign, as he had promised, was the most dramatic political event in 2015. "He was for many years minister for works, supervising execution of mega projects worth trillions of shillings, but was never implicated in any corruption scandal," Joseph Warioba, a former prime minster and veteran CCM politician, told AFP news agency.
Will his election set the tone for the upcoming 17 elections that are scheduled in Africa for 2016? The main ones to watch include Zambia, where President Edgar Lungu will face re-election. In Uganda, the incumbent Yoweri Museveni, a political dinosaur who has been in office since 1985, is facing a real election of sorts but observers expect he looks set to win the election but they expect a more contentious process this time around. Be that as it may, young people still seek after change as the nation braces for a possibly vicious race. Furthermore, as the February date of the races nears, people are worried about the possibility that there will be flare-ups of violence such as in 2011 when business and ordinary life was paralyzed for a considerable length of time aferward.
"Burundi".
In April 2015 challenges broke out after the ruling party reported President Pierre Nkurunziza would look for a third term in office. Protestors claimed Nkurunziza couldn't keep running for a third term in office but the country's high court concurred with the President (albeit some of its members had fled the country at the reason of its vote).
An attempted overthrow on 13 May failed to oust Nkurunziza who came back to Burundi and started purging his legislature and courts and captured a few of the coup leaders, who subsequently recieved life sentences.
Following the failed overthrow, dissents however proceeded and more than 100,000 individuals had fled Burundi by 20 May bringing about a humanitarian crisis.
The deepening of the political crisis in war-torn Burundi and the refusal of the recently re-elected Pierre Nkurunziza to accept the inclusion of African Union peacekeepers in preventing ethnic wars between the majority Hutus and the Twa and Tutsi minorities, and who declared such intervention as a provocation to war, makes it a flash-point to watch .
---
"Today Has Anyone Wept in Our World?"

"In July of 2013, Pope Francis visited the tiny island of Lampeduso off the coast of Italy. He offered mass on an altar made from a small wooden fishing boat which had brought refugees to the island. In a homily during the visit Francis said "Immigrants dying at sea, in boats which were vehicles of hope and became vehicles of death.... When I first heard of this tragedy a few weeks ago...I felt I had to come here today, to..." More
---
---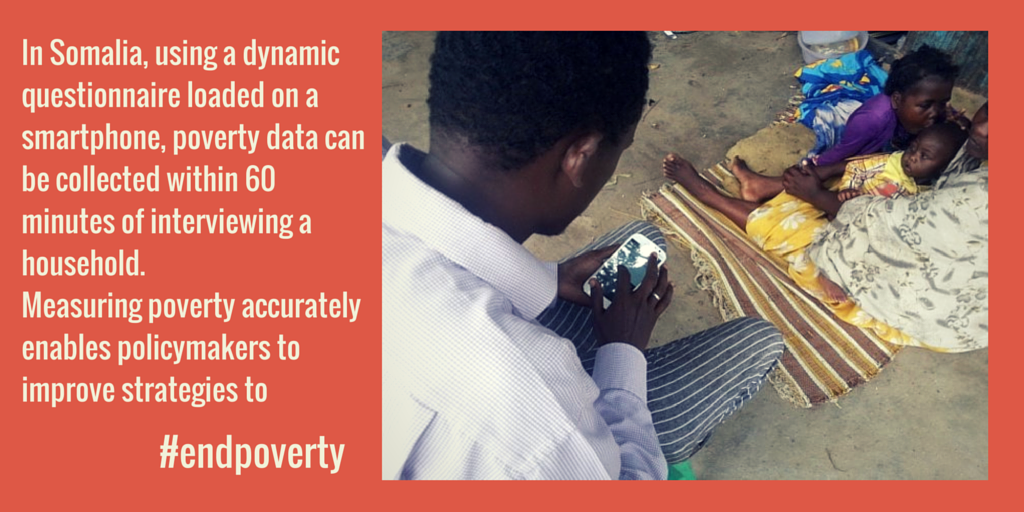 Measuring Poverty in 60 Minutes to Help Somalia Address Data Deprivation
---
Illegal fishing data
"Illegal foreign trawlers are severely depleting fish stocks in Somalia & making $300m+ a year"

Illegal fishing off Somalia 'risks return of piracy'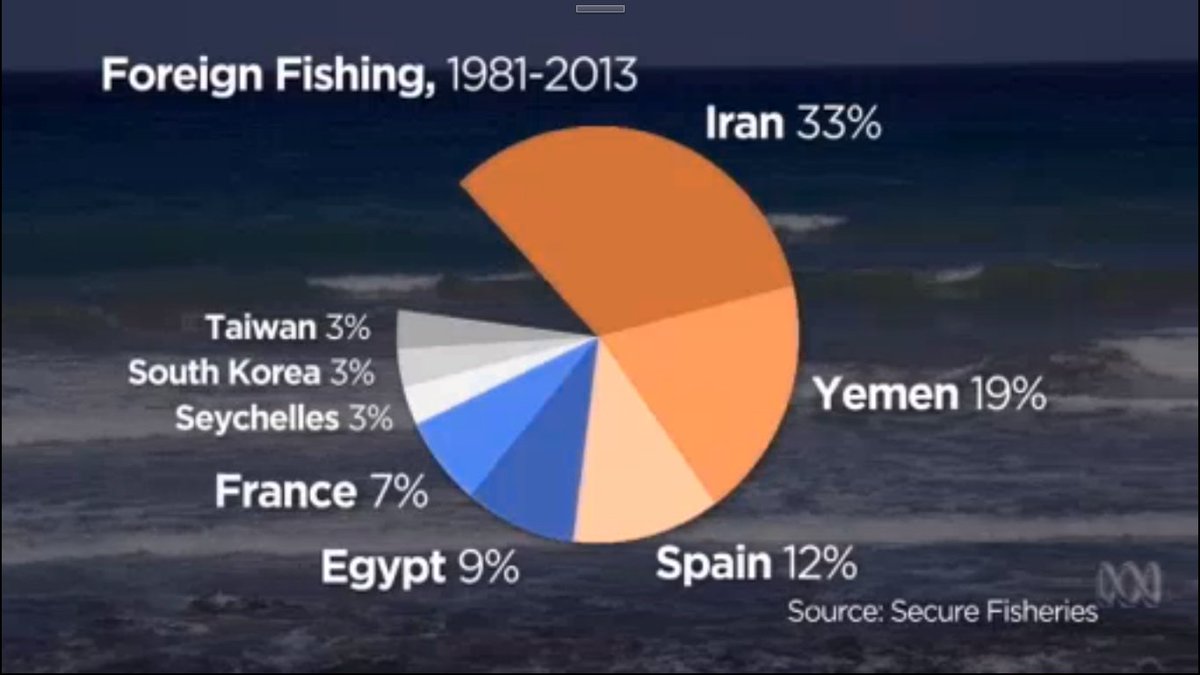 8/15/2016. Illegal fishing along the Somali coast. As piracy is contained, Somali fishermen again compete with illegal vessels in their waters
---
" Comments on constitutional anarchy "

"Latest installment of cabinet lineup in Mogadishu"

Updated Feb 5.

On the third attempt, 66 accessories to crime were appointed in the pretext of achieving the impossible fantasy of clan proportionality and balance through the so-called 4.5 power-sharing formula. The apparent outcome is a frenzy of pursuit of personal interests that form the basis of the greasy patronage politics that played a major role in the state collapse in Somalia. Somali PM appoints cabinet

Related: Silanyo Drives Somaliland into Black Hole

"Few comments"

It looks messy and chaotic, but I would choose constitutional anarchy anyday in the face of the alternative reality, the place of volatile, armed anarchy and complete legal vacuum. The remedy for constitutional anarchy is more constitution but an armed anarchy needs no solutions as it leads to complete collapse of state institutions and the rise of all-around factional tensions. In a parliamentary anarchy, the spoilers vie for another vote on the floor of the assembly or await a higher court decision, which is what's lacking here, as you can also see in even the more mature Somaliland process. The alternative is the starting of fresh fighting that leads to transformation of statelessness into increasingly irregular fighting forms that was the byword for Somalia since 1991.

Despite the vote-rigging or vote-buying allegations, as charged by the UN's Nicholas Kay, pushing for lawful process of secret ballot voting by the elected representatives and a transparent and peaceful politicking based on one-man one-vote are badly needed. This will usher a new political order based on majority rule, which is less likely to happen in a politically unstable environment.

The reported cancelation of the Copenhagen conference in 19 and 20 November that was designed to support the New Deal Compact, endorsed by the Somali government and international partners at the Brussels Conference in September 2013, should serve as a wake-up call for the dueling factions to end the stalemate and respect both the majoritarian decision and minority's rights.(The two realities go hand in hand).

The Compact serves as the best hope for a road map towards implementing the peace-building process in Somalia, and to steer it away from fragility and toward stability and sustainability in a bid to achieve its goals in the so-called Vision 2016 process. In both regions, the enemies of peaceful, political process include grasping leadership, bad governance, weak or non-existing judicial structures, growing insecurity even in and around state buildings, corruption, rising poverty and unequal access to power that lead to mounting frustrations among various factions.

In Somaliland, Silanyo's tactic is seeking of a term extension which, if passed, will be a replay of Guurti council's three-year extension for the Riyale presidency as it happened in 2007. By this time, all parties should accept that it is the voters who should elect their government once every five years, in this case, come June 2015. The unelected Guurti Council should stay out of election processes and the House, which is just a law-making body, apparently doesn't have the authority to elect a president. The Supreme Court should stay independent of political squabbles unless there are authentic constitutional disputes.

Thus, we appeal to the key donors and international organizations to keep the pressure on Somaliland by cutting off any assistance or imposing travel bans and economic sanctions in the event of presidential coup as it happened in 2007.

In Somalia, the front-line states, who provide the bulk of Amisom troops, key donors and the international community should pressure the government to respect in principle the prime minister's authority to form his cabinet of executive ministers, with the president having a limited, consultative role rather than excercising a veto power over the prime minister's choices for a cabinet that will be ratified by the House. Then in their hybrid system - unstable semi-presidentialism type of government in which a president exists along with a prime minister and the Cabinet both accountable to an assembly and a president- both the Cabinet and the House of delegates then reserve the right, using a simple majority vote, to issue a motion of no confidence against sitting prime minister or president. (Due to its disruptive nature, there should be a limit of one motion of no confidence in any given year. Inexprienced politicians could use it to force compliance rather than seek compromise). However, Somalia currently lacks an elected national assembly and a constitutional court with strong powers of constitutional or judicial review. Still, the current parliament forms the best foundations for the Somali owned, inclusive Vision 2016 process, which is the center-piece of the entire "New Deal" Compact process.

HSM, the 8th and current president of Somalia should remember these comments he made at Wilson Center in Sept 2013: "It is the duty of my government to prove the skeptics wrong: to lay the foundations for a Federal Republic of Somalia that will be strong, stable, and united, and in which the principles and practices of democracy are realized at all levels of government."

The basis and foundation of government are not who holds presidential, premiership or speakership positions, but the citizens' rights to vote in regular elections. This is too one of the most important tools citizens have to influence the policies the government adopts.

In this era of internet and smart phone communications, people today have an unprecedented access to information. Regardless of which political personalities involved, Somalis everywhere should use the communication tools to insist upon the basic rights of their fellow countrymen to choose their governments in free and fair elections.
"Use the real power in your hands"
M.Bali. 29 Sept, 2014
---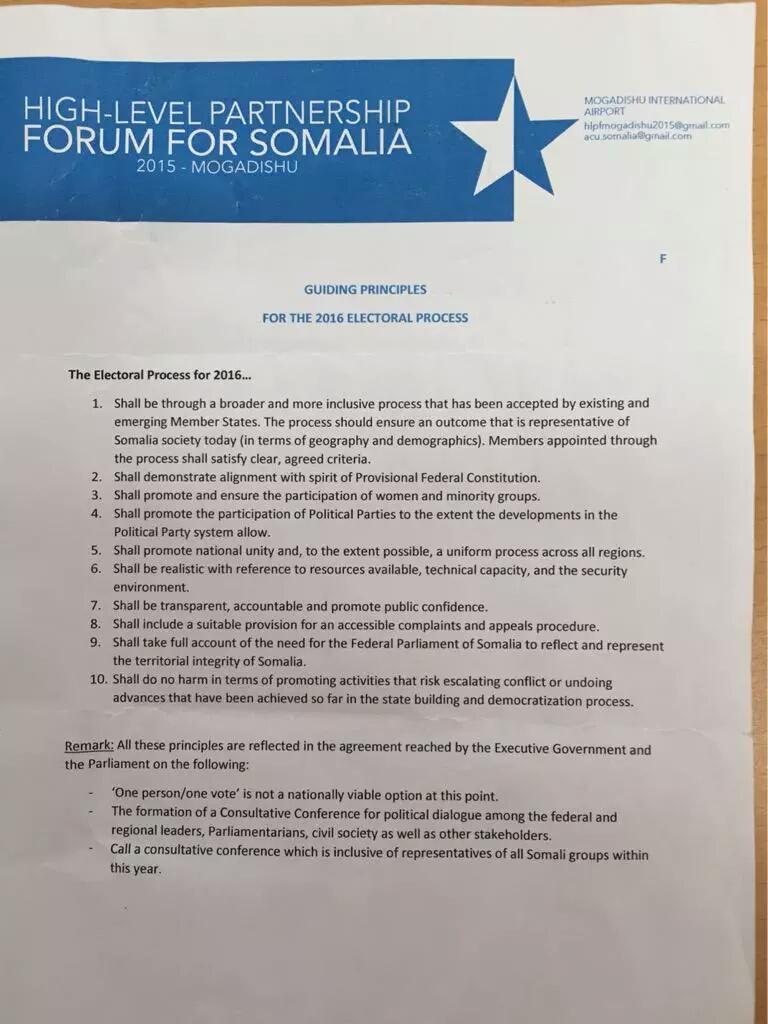 High Level Partnership Forum (HLPF)
---
---
From archives of history of people of Somaliland
Excerpts from Gerald Hanley's. "Warriors: Life and Death Among the Somalis".
Quotes from Gerald Hanley. "Warriors: Life and Death Among the Somalis". More
---
---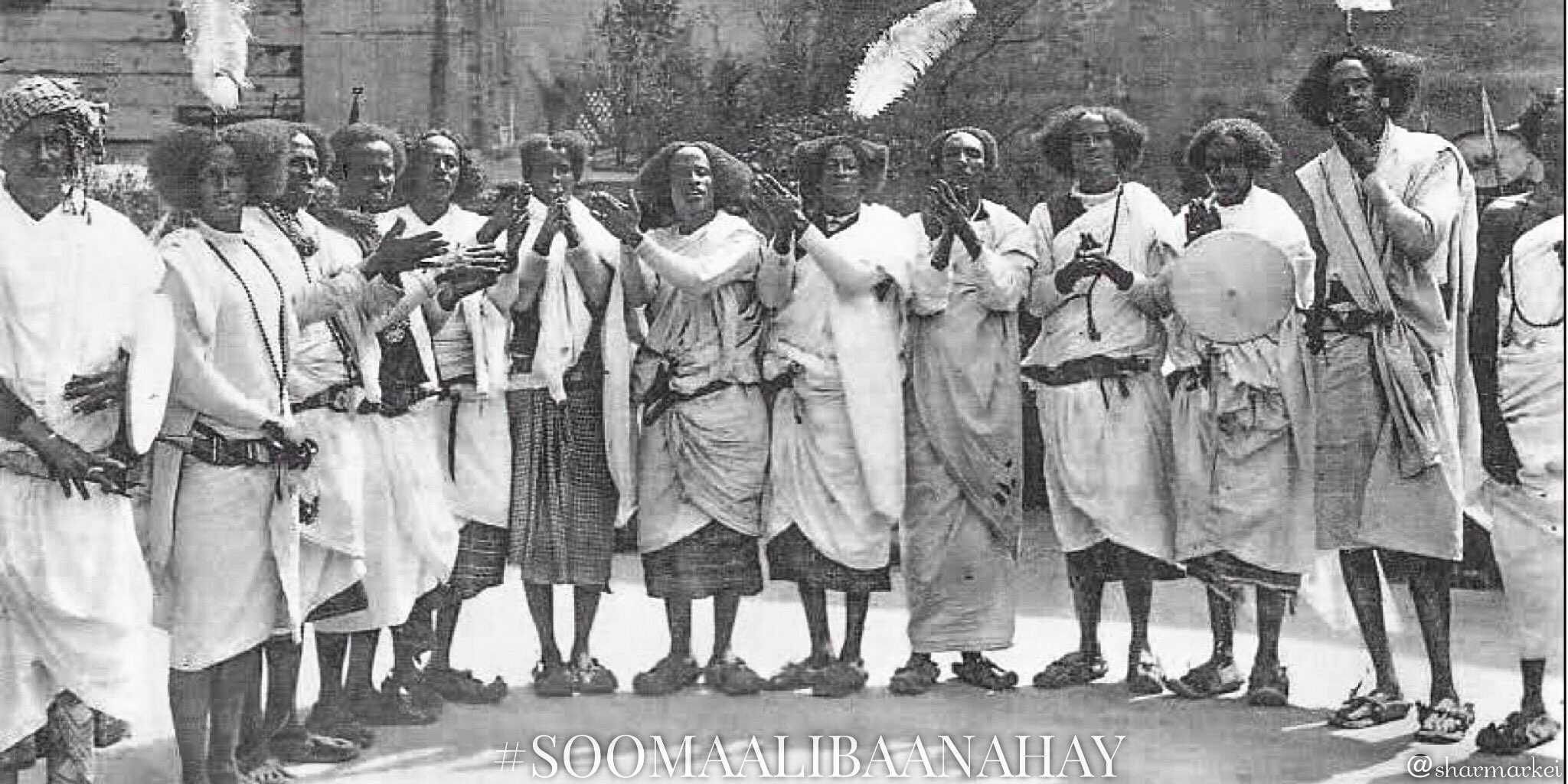 ---
---
---
---
---
Mad Mullah of Somaliland by D.J.JARDINE. (1920)
British and Somali Views of Muhammad Abdullah Hassan's 'Jihad,' 1899-1920-pdf by John P. Slight (2011)
---
http://genprogress.tumblr.com/
---
What would change if there were more women in politics?
Read more:"What would change if there were more women in Congress? More than you think."Washington Post.


Somaliland: "Women Participation in the President Behi Administration is Minute" Jan 8, 2018.

Not only do women make up 70% of voters in Somaliland they also overwhelmingly voted President Muse Behi into office during the November 2017 elections...This was stated Somaliland Member of Parliament Baar Saaed who happens to be the only woman legislator in the country while decrying the few positions women were appointed to in the President Behi cabinet.

Somaliland passes first law against rape (BBC News) Jan 8, 2017.

For the first time in its history, the self-declared republic of Somaliland has passed a law against rape...In the past, a victim's family could force them to marry their rapist to avoid being shamed... Rapists now stand to face at least 30 years in prison.

Gender and enterprise in fragile refugee settings: female empowerment amidst male emasculation-a challenge to local integration?. Holly A. Ritchie. 27 December 2017

Abstract: This paper examines gender and enterprise in fragile refugee settings. Building on previous research in Afghanistan, it analyses refugee women's evolving economic lives and enterprise initiatives and related social dynamics in refugee communities. Case studies look specifically at two Islamic refugee contexts: Nairobi, Kenya (Somali refugees), and Irbid and Zarqa, Jordan (Syrian refugees). The discussion spotlights the precarious nature of refugee women's new practices and work norms under forced and strained circumstances, without a process of negotiation with male family members. In the case of longer-term refugees (Somalis), it describes new collective agency among refugee women, boosting support for new practices.

Hamdi Ali: A champion for the rights of women and girls in Somalia 30 Dec.2017.(UNSOM)

In a country which has only recently started making renewed headway against patriarchal traditions, 23-year-old Hamdi Mohamed Ali is passionate about education for girls and women's rights.

Embracing SDG16+ in Somaliland: an opportunity for change 8 December 2017

Hopes are high in Somaliland after a largely peaceful presidential election in November 2017 ushered in a new government pledging to launch development initiatives to improve the lives of Somalilanders. Abdijalil Dahir Aqarshe and Jordan Street argue that the Sustainable Development Goals - or SDGs - have a crucial role to play in supporting this shift and bringing together seemingly disparate development efforts.

Women and mediation in Africa under the APSA and the AGA By Sophie Desmidt, Philomena Apiko and Karl Fannar Saevarsson. December 2017

Summary: Women play crucial roles before, during and following conflicts, yet their participation and the acknowledgment of that role has been with mixed result and slow progress. This paper looks at the role of women in conflict resolution and conflict prevention and in particular their role in mediation processes and election observation in Africa. It gives an overview of the African Union's commitments and policies to enhance and support the role of women in mediation, looking in particular at the African Peace and Security Architecture (APSA) and the African Governance Architecture (AGA).

Women And Family Institution Between Established Culture And Religious Duties In Somalia (World Bulletin) World Bulletin / News Desk. Dec 29, 2017

It is hard being a woman all over the world but it is much more harder in some regions, especially in Africa. Somali women have been facing some hardships just like other women in the continent of Africa.

Somaliland: Empowering Women through ICT December 7, 2017.

Women's underrepresentation and lack of access in the ICT Sector is a global issue and it is no different in Somaliland, a conference on this issue has been organized in Hargeisa by Hayaan Haween, a platform designed to address issues that directly and indirectly affect women's lives.

[PDF] Determinants of Access to Skilled Birth Attendants by Women in Galkacyo District, Somalia by Mohamed Suleiman Yusuf, Maurice Kodhiambo. (2017)

Background: Globally over half million women of reproductive age (15-49 years) die every year as result of pregnancy and childbirth complications, and 300 million women endure from debilitating injuries. Barriers to accessing skilled birth attendant services are many. In Somalia, one out of six women received appropriate care due to lack of accessible basic and obstetric emergency care resulting into high levels of maternal mortality and morbidity. About 55.5%, of pregnant mothers prefer to deliver at homes instead of health facilities and the availability and accessibility of traditional birth attendants influenced their choices. This study determined factors influencing access to skilled birth attendants by women.

Making Schools More Girl Friendly: Exploring the Effects of Girl Friendly Space on School Attendance of Adolescent Girls By Elijah Kipchumba and Munshi Sulaiman. (2017)

Abstract:School enrolment and attendance for adolescent girls is a key priority for education sector in most developing countries. In Somalia, this is even more prominent given the low enrolment rate of girls and the gender specific challenges that the girls face. Girls in Somalia often remain absent from schools during their menstrual periods due to lack of hygiene facilities and the social stigma in using the facility where they exist. Girl Friendly Space (GFS) has been adopted as a means to mitigate these challenges. Despite strong narratives of the effectiveness of the GFS, there is lack of evidence on the impact of GFS on reducing school absenteeism. By using secondary data, this study explores the potential effects of GFS on reducing school absenteeism. The study indicate that having GFS in schools can reduce the likelihood of adolescent girls being absent from school in the past month by about 15 percentage points.

Invisible Pirates: Women and the Gendered Roles of Somali Piracy by Brittany Gilmer (2017)

Abstract: Women's participation in maritime piracy activities has spanned throughout the centuries and across the globe. However, women as perpetrators of contemporary maritime piracy have yet to receive academic attention. Based on ethnographic research conducted in Somalia, this exploratory study expands upon current understandings of Somali piracy by examining four roles women fulfill in the onshore infrastructure: relationship facilitators,resource dealers, care workers, and financial investors. It draws from piracy studies and utilizes a feminist countertopographies approach to analyze how these roles can aid in (re)conceptualizing Somali piracy as a gendered activity that enables the active participation of women.

With knowledge and support can attend antenatal care: An interview study with pregnant Somali women in IDP camps in Somaliland by Faysal Badal, Naciima Alo Yusuf, Ubax, Egal, Jama. In: African Journal of Midwifery and Womens' Health,2017.

Abstract: In Somaliland, women's perceptions of barriers to accessing antenatal care is sparsely described, particularly with regard to marginalized women. The aim was to investigate perceptions of barriers to accessing antenatal care from the perspective of pregnant women living in Internal Displaced Persons camps. Individual semi-structured interviews with fifteen women were conducted and analysed using content analysis. The overriding theme was "With knowledge and support, women can attend antenatal care". The findings highlighted that to obtain antenatal care, it is crucial for women to have knowledge and trust regarding antenatal services, a supporting environment, and ways to overcome practical barriers, such as patient fees and long waiting hours.

Tackling Gender Based Violence in Somaliland (Global Giving)
Businesswomen boost the economy of Somalia

REPORT from United Nations Assistance Mission in Somalia. Published on 09 Nov 2017.

Mogadishu - Luul Mohamed Osman was an established hotelier before the civil war broke out in Somalia in 1991, forcing her to seek refuge in Italy. She returned to her country five years ago, to pick up the pieces and start afresh.

Training women to strengthen fishing communities in Somalia (Reuters)27 October 2017

More than 70 women are training under a programme implemented by the UN Food and Agriculture Organization (FAO) and the Puntland State government, in a bid to help develop the fish sector in Somalia.

Somaliland's women show their entrepreneurial spirit. JAMES JEFFREY.27 OCTOBER 2017.
Women and inequality in Somaliland.October 24, 2017.

Horndiplomat-For the first time In Somaliland women are half of the educated labor force and earn the majority of advanced degrees. The number of boys and girls graduated this year was equal the only difference was girls outperformed boys in every field the top student of almost every university was a girl, But while women are doing spectacularly well in universities, in the workplace it's an opposite picture. Women are stalling out, and the higher they go, the harder it gets, for decades we have focused on giving women For the choice to "go to school" we have celebrated the fact that women have the right to make this decision and rightly so.

Lost in Implementation? Where is Gender in the Somali Compact for Peacebuilding and Statebuilding Love Odih Kumuyi. (2017)
'Alternative Nobel' winner: 'Women need to see role models to become leaders' Karen McVeigh. 27 September 2017 (The Guardian)

Yetnebersh Nigussie, disability activist and human rights lawyer, on growing up blind in Ethiopia -and scooping the 'alternative Nobel'.

Translating feminist norms and strategies through sexual and gender-based violence programming in Somalia. 15 May 2017. 133 pages.

The almost three decades of violence in Somalia have engendered a climate of extreme insecurity for women and girls as sexual and gender-based violence (SGBV) has become "normalized". In 2015, over 7,439 cases of SGBV were reported in the Mogadishu (South Central) region alone. And, in 2014, more than 75% of the 5,000 cases reported involved physical assault, rape, and sexual assault. These estimates, however, are not entirely accurate or reliable as many cases of SGBV are never reported for reasons such as: extreme social stigmatization, reprisals from perpetrators, retribution from communities, lack of faith in the justice system, or fear of being arrested.

In Somali drought, women fighting sexual predators as well as hunger (CNN) By Alecia Richards, CNN. Updated July 14, 2017

With more than a third of Somalia's population now facing starvation, new statistics show that in addition to hunger, many women in Somalia are at risk for being raped... The reported cases of rape and sexual violence in drought-affected areas are on the rise, in what UNICEF calls another troubling consequence of the crisis.

Somalia MPS undergo training on gender equality

A group of 30 Somali legislators are undergoing training in leadership and gender-equality meant to equip them with new skills and knowledge, needed in advancing gender-equality and women empowerment in Somalia....Somalia's senate has 54 members, while the House of People has 275 members. Out of 275 members, 26% are women, compared to 14% women representation that they had in 2012.

Somaliland's women show kindness and leadership in the face of a humanitarian crisis. by Holly Miller. 7 September 2017

As in any emergency, women are most affected by the drought in Somaliland. There is much that Australia could learn from how they respond to the disaster.

The Fight Over Women's Basketball in Somalia

Despite threats from extremists, a league tries to stay on the court. By Alexis Okeowo. Sep 11, 2017. New Yorker.

On the Run from Bullets and Bruises: Ayaan's Story WRITTEN BY Ayaan, Jason Jeremias, PUBLISHED ON Aug. 16, 2017

In Kenya's largest refugee camp, a young Somali mother lives in hiding amid constant death threats from her ex-husband. With U.S. refugee resettlement frozen, all her efforts to leave the country have so far been in vain. Ayaan tells us her story in her own words.

Implementing the women, peace and security agenda? Somali debates on women's public role and political participation Horst, Cindy (2017) Journal of Eastern African Studies.

In conflict and post-conflict settings, the international community operates with a Women, Peace and Security (WPS) agenda. One of its aims is to increase women's political participation, where an underlying assumption is that increased participation leads to more inclusive societies and more sustainable peace. During and after war, gender roles are often deeply contested as part of larger societal transformations and uncertainties. In Somalia since the 1960s, gender roles and expectations have undergone substantial changes, influenced by the political system of the time, the women's movement, civil war and religious transformations. The international community's role in these societal transformations should not be over-estimated.

Somaliland: For many girls, school holidays means FGM "cutting season". UN Population Fund Published on 10 Aug 2017
'Rape Happens Every Day & Is Treated Normally'; Reasons Why Somalia Has Been Named The Worst Country For A Woman Daily Bhaskar,

High maternal mortality rate, regular rape and female genital mutilation (FGM), and limited access to healthcare facilities for women make Somalia, one of the worst countries for females to live in.

Implementing the Women, Peace and Security agenda? Somali debates on women's public roles and political participation Cindy Horst. 11 Jul 2017. Pages 1-19

ABSTRACT: In conflict and post-conflict settings, the international community operates with the Women, Peace and Security (WPS) agenda supporting gender equality. During and after war, gender roles are often deeply contested as part of larger societal transformations and uncertainties. In Somalia since the 1960s, gender identities and roles have undergone substantial changes, influenced by contemporary political systems, the women's movement, civil war and religious transformations. The international community's role in these societal transformations should not be over-estimated. Life history research with Somali women shows that debates on women's roles in the public sphere are taking place irrespective of the international agenda.

Women Journalism Abuse In Somalia Without Persecution By Kreazetofa Odey - June 30, 2017

According to a recent study carried out by Transparency International, Somalia was deemed to be the most corrupt nation in the world. The economic and political instability of Somalia has made it the site of many human rights violations, particularly against women. Females are underrepresented in the workforce as well as education. In fact, slightly over 1/3 of the students at the primary school level are girls, and very little progress has been made in this regard.

Somali women call for the swift enactment of Sexual Offences Bill (ReliefWeb) REPORTfrom UN Assistance Mission in Somalia. Published on 19 Jun 2017

Maryan recounts how she survived sexual violence and her struggle to move on Posted on Jun 19, 2017
Nura Ahmed: Victim of drought and rape remembers her struggle on the International Day of Elimination of Sexual Violence in Conflict REPORT from UN Assistance Mission in Somalia Published on 19 Jun 2017.

Mogadishu - When Nura Ahmed (not her real name) abandoned her home in Wargedow, Lower Shabelle region, to escape the drought, she did not envisage she would become a victim of rape. However, everything changed one evening after the 33 year-old woman and her neighbours decided to flee Wargedow in search of food and water.

In Somaliland, girls are expected to marry young and become mothers. Now she's studying at a top US college. by Francesca Croce. 6/17/2017.

People seldom motivate girls to go to school or be educated.In Sahra Jaamac's home country, girls marry at a very young age - her younger sister got married at 16. But this fall, Sahra is headed back to Brandeis University to start her sophomore year studying Neuroscience.

Religious Scholars in Puntland develop birth spacing behavior change communication strategies (somalia.unfpa) 26 May 2017.

Religious scholars in Puntland on 11 May 2017 approved the Somali language version of the book "Family Planning in the Legacy of Islam" and proceeded to develop behavior change communication (BCC) messages advocating for the uptake of birth spacing.

Female Peacekeepers Fight Militants and Prejudice in Somalia (News Deeply). by Christina Goldbaum, Mar. 28, 2017

The number of women joining military and police ranks across Africa is rising. As part of our "Women and Jihad" series, we meet the female peacekeepers in Somalia who are taking on al-Shabab, both on the front lines and in the battle against extremist ideology.

A Mother and Daughter Rebuilding Somalia.

For more than 26 years, Somalia has been torn apart by conflict. The country was without a permanent central government for over two decades, and today the fledgling Federal Government of Somalia battles deep discontent as it works to establish stability. Years of unrelenting war, drought and famine have bred violence and corruption throughout the country. Thousands spend their youth as child soldiers, and violent sexual abuse is considered normal and goes largely unreported. It is in this grim environment that mother and daughter Fartuun Adan and Ilwad Elman fight for human rights. (Aurora Prize)

Views of Somali women and men on the use of faith-based messages promoting breast and cervical cancer screening for Somali women: a focus-group study by Rebekah Pratt et al.BMC Public Health (2017) 17:270

Background: Screening rates for breast and cervical cancer for Muslim women in the United States are low, particularly for first-generation immigrants. Interpretations of the Muslim faith represent some of the barriers for breast and cervical cancer screening. Working to understand how faith influences breast and cervical screening for Somali women, and working with the community to identify and utilize faith-based assets for promoting screening, may lead to life-saving changes in screening behaviors.

Somalia:Women in peacekeeping undergo specialised training in Information and Communications Technology Report-UN REPORT from UN Support Office in Somalia Published on 11 Mar 2017
A Postcolonial Feminist Analysis of the Character of Ebla in Nuruddin Farah's From a Crooked Rib. By Abdirahman Mohamud. 9 January 2017.

According to Fatima Moolla, a specialist in African literature and orature, From a Crooked Rib is considered the first African novel by a male author to highlight the experience of women from a woman's perspective, at a time when, according to Maya Jaggi, African fiction was more focused on colonial hegemony and the emerging nationhood in the continent.

Serving women facing drought in Somaliland (UNFPA) 21 February 2017.
Meet the Somali woman revolutionizing our social justice conversations (Muslim Girl) IMAN IBRAHIM.MARCH 6, 2017.

Asha Noor is a racial justice and human rights activist, peace building and conflict resolution specialist, educator and writer. She serves as the Advocacy and Civic Engagement Specialist for the national TAKE ON HATE program.

Somali elections: How women still fight for political space in African polls (The Conversation) 05 Mar 2017 BY Stephanie Carver

This year, 135 traditional leaders selected 14,025 delegates. They in turn elected 275 MPs and 54 senators to sit in the lower and upper houses... The 30% quota for women candidates is admirable but thus far it's not been achieved. Current figures suggest that female representation is closer to 25%. Despite failing to reach the one-in-three quota, the current figure is still 10% higher than the 14% achieved in 2012.

In Somaliland, women are being raped and having miscarriages as a result of extreme drought (Independent) Alice Rowsome Hargeisa Feb 17, 2017.
"Teaching My Mother How to Give Birth": A feminist approach to Warsan Shire's poetry by Mayte Cantero Sanchez. Universitat de Barcelona. 11 Jan 2016.
Thesis Sexual Desire, Modesty and Womanhood: Somali Female Hybrid Subjectivities and the Gabar Xishood Leh Discourse By Hashi, Bilan.
The complexity of sexual and gender-based violence: Insights from Mogadishu and south central Somalia October 2015. By International Alert.

Summary: This report presents the findings of research on the prevention of sexual and gender-based violence in Mogadishu and south central Somalia. The research aimed at deepening understanding on some of the main issues regarding SGBV in Somalia. It sought to explore the linkage between SGBV and conflict, and understand why, despite the current period of relative peace, Somalia, and in particular south central Somalia, is still witnessing extraordinary high levels of SGBV.

Somali women breadwinners (Norwegian Refugee Council)

REPORT from Norwegian Refugee Council Published on 18 Apr 2017- Small business grants are turning Somali womens lives around in Mogadishu, as they become entrepreneurs and start their own businesses.

Communication and Cultural Issues in Providing Reproductive Health Care to Immigrant Women: Health Care ProvidersExperiences in Meeting Somali Women Living in Finland by Filio Degni, Sakari Suominen,(5 April 2011)
Somali Women's Participation in Politics and Public Life -PDF RESEARCH REPORT.Study Conducted by AU/UN IST.NOVEMBER 15TH, 2016
The Inspirational Story of Nigeria's First Female Mechanic and Her Mission to Help Save African Girls BY Charles Gichane, October 05, 2016. Face2FaceAfrica.com
UN Gender Focus: gender equality, Somalia and youth (UN-Multimedia)

Presenter: Dianne Penn. 2 Feb 2017.'Women should be able to "leapfrog" into evolving world of work.'

Determinants Of Women's Participation In Politics: A Case Study From Garowe City Puntland - Somalia Mohamed Ahmed Abdi, Dr. Hellen K. Mberia, Dr. Willy Muturi. (December 2016)

Abstract: Women and political participation is become hot issues nowadays on the world agenda. In Somalia, particularly in Somalia, women participation in Politics were very low. The study sought to investigate the determinants of women participation in Politics, with especial focus on Garowe district, the selected two objectives of the study are clan based political positions share, and cultural factors, while emphasizing how each of these two variables determines women participation in Politics.

'Everywhere is Allah's Place': Islam and the Everyday Life of Somali Women in Melbourne, Australia Celia McMichael.Journal of Refugee Studies (2002) 15 (2): 171-188.
Somali Womens Participation in Politics and Public Life (AMISOM Report) Published on 15 Nov 2016

"The key thematic areas that AMISOM has engaged in support for women participation in nation building are the role of women in countering violent extremism, ending female genital cutting/mutilation, women's political participation and mobilizing like-minded organisations to create collective effort for maximum results."

Is it enough to give women political power? by Elize Anyangwe, 14 September 2016.

---

Online gender resources:
Somalia recent gender news archives

Read more: Women's political leadership in Africa - time to look beyond numbers
Men made a mess of Somalia, now women want to fix it-Daily Nation. 11/25/2016. By AFP.

"Raped, abused and subjected to genital mutilation, many women suffer terribly in Somalia, an unrepentantly patriarchal country shown by successive surveys as one of the worst places to be female. " A quota reserving 30 percent of parliamentary seats for women in current elections is supposed to help bring change and place at least a share of political power in female hands - but it faces stiff resistance."

Women, Piety and Political Representation: Islamic Discourses in Contemporary Somalia-Researchgate . by Maimuna Mohamud. Sept 2016.

"[W]omen's political representation in Somalia is a matter that goes beyond the hotly debated gender quotas which are often championed by international donors and other peacebuilding actors. In post-war Somalia, women believe that the question of political representation is closely linked to the recognition of women's ongoing contributions to society. For many women, the contemporary post-war Islamic discourses in Somalia have eroded some rights previously guaranteed-if imperfectly-by the prewar state. Such discourses today have also constructed a new ideal version of Somali women in an Islamic society which largely dispossesses them from public life."

Read more:How women are changing the face of politics in Somalia-New Vision 11/22/2016.
Gender equity dilemma as Somalia votes-Africa Review November 21, 2016. By FRED OLUOCH.

'Somalia is struggling to meet the 30 per cent quota for women in the ongoing elections as local and security agencies remain vigilant to ward off threats by the Al-Shabaab to disrupt the polls... So far, both the elections of the Upper House or the Senate, and of the National Assembly have produced only only 18 per cent women MPs.'

SRSG Keating emphasizes importance of meeting parliamentary quota for women in Puntland following initial round of voting for Lower House-Reliefweb
The impact of war on Somali men: feminist analysis of masculinities and gender relations in a fragile context by El-Bushra, Judy Gardner, Judith. 09 Nov 2016

"This article describes findings from a research project on the impact of war on Somali men. It asked what are the expectations associated with masculinity and manhood, how they have been affected by war and state collapse, and what implications does this have for women and children and for society more widely. The study found that the core ideals of Somali manhood are both highly exacting and largely unachievable in the current economic and political climate, with implications for a wide variety of relationships. The findings do not challenge the patriarchal nature of Somali society, but do suggest that patriarchy works differently for different groups of men. The article places these findings in the context of feminist understandings of men, power, and violence, and argues for a policy shift towards a gendered political economy approach to the transformation of gender relations in conflict settings."

Somalia: Prevalence of forced or arranged marriages in Somalia; consequences for a young woman who refuses to participate in a forced or arranged marriage . Canada: Immigration and Refugee Board of Canada, 20 September 2007. Accessed Nov 14, 2016.

The challenges faced when trying to eliminate violence against women in Somaliland-Progressio.org.uk by Fabiana Harrington, 01/12/2016

Suad Abdi, Somaliland Country Representative for Progressio, describes the barriers and challenges faced when trying to prevent and eliminate violence against women in Somaliland.

Somalia: Asha Abdulle Siyad-Pushing the boundaries for Somali women 19 October, 2016. Reliefweb.
Somali religious scholars defend 30 percent quota for women-AMISOM PDF

Somalia: Clans a Major Obstacle for Women Vying in PollsAllAfrica.com. 9/12/2016.

Read more: Seven Somali Women Making a Difference - Africa.com(2016)
MOPIC conducts workshop for Somali Women and their role on the National Development Plan June 12, 2016, The Ministry of Planning.
Is Somali Women having Leadership role? [Op-Ed] April 18, 2016. by Najah Yasin Abdi.
Somalia: Through the eyes of Suldan Warsame - a clan elder's perspective on women's participation in the electoral process-AMISOM (2016)
Housing, Land and Property rights for Somalia's urban displaced women (Norwegian Refugee Council) REPORT from Norwegian Refugee Council Published on 08 Apr 2016

'This study seeks to identify challenges faced by IDP women living in urban settlements to exercising their HLP rights, and offers realistic and practical recommendations for agencies to better understand and support displaced women's HLP rights, and enable them to find durable solutions. Part II will look at women's HLP rights in the various systems used for land management in Somalia, with emphasis on how marital property and inheritance feature under customary and religious regimes.'

Domestic Violence and Family Break Ups in Somaliland: Causes and Consequences, 07/01/2016. Nagaad.
On the Role of Women in Building Peace in Somalia March 25, 2016
Promoting gender in fisheries activities in Somalia (fao.org)

"FAO's fisheries activities in Somalia are working to include women in specialized training that will help strengthen fisheries activities in the Horn of Africa nation, while simultaneously creating sustainable employment in the sector for both men and women, and allowing women, with their newly developed skills, to play a key role in Somalia's strengthened fisheries sector."

An empowering force for Somali women JAHNA PELOQUIN (Southwest Journal)

"During her struggles to conceive a child, Fartun Weli tried with difficulty to find infertility resources in the Twin Cities that reflected her perspective as a Somali woman. So in 2010, Weli started the Isuroon infertility and health issues project to examine the effects of infertility on mental health and stress levels in Somali women."

Beyond Material Interventions: Rethinking the Role of Gender, Media, and the Politics of Female Violent Extremism in Kenya By Fredrick Ogenga, Southern Voices Network for Peacebuilding Scholar. December 2016
The Somali Election: Women's Participation in Politics is Crucial by Feminist Foreign Policy. 2016.

"The participation of women in all spheres of life is crucial to the advancement of society; anything less creates a deficiency in the development of humanity. The call for gender equality must include the increased participation of women in security and democratic governance processes, which ultimately rely on the participation of the entire society. Women are the backbone of Somali society and the engine of the community, and as such it is pivotal that the upcoming election in Somalia increases women's political participation."

Somali-Swedish girls:The Construction of Childhood within Local and Transnational Spaces by Gunnel Mohme (2016)
Politics and Ethics of Marriage and Family Life among Transnational Somali Diasporas BY Mulki Al-Sharmani. (2016)
Somali youths challenged to help fight discrimination and gender-based violence (AMISOM) 12 Dec 2016 (Reliefweb.int)
[PDF] Women in Informal Labor Market and Household Income, A Case of Mogadishu City, Somalia by Mahad Mohamed, American Journal of Economics, Vol.1, Issue 1 No.1, pp 12-24, 2016
Somalia: Overcoming multiple discrimination against minority women 23 AUG 2016.Minority Rights Group

"Minorities are estimated to form one third of the population of Somalia, however, they are rarely considered in policy design. Minorities as a whole are marginalized and invisible. Minority women are even more sidelined and excluded. Unlike majority clans (such as the Darod, Hawiye, Dir and the Rahanweyn) minority groups do not benefit from a traditional clan structure that affords them some degree of protection, regardless of the conflict."

Desire under the tribe in Nuruddin Farah's A Naked Needle and Ken N. Kamoche's "Secondhand Wife" . BY Helmi Ben Meriem. 2016.

Abstract: This paper will address the notion of desire in Ken N. Kamoche's "Secondhand Wife" and Nuruddin Farah's A Naked Needle; it will be centered on the idea of men's and women's sexual desire as caught between being controlled and willing to be free. Desire will be studied as being controlled by the tribe in Kenya and Somalia, which channels men's and women's desire into pre-made forms. These channels of desire approved by the tribe are contested in Kenya and Somalia by both men and women. Desire is then situated between collective manipulation and individual freedom.

Somali Politics and Gendered Culture: Finding Simplicity in Complexity By Farhia Ali Abdi, August 4, 2016
Somalia's Uphill Battle to Criminalize Sexual Violence BY AMANDA SPERBER.JUNE 7, 2016

"MOGADISHU, Somalia - After Maryam was gang-raped in a camp for displaced people in 2012, she tried to report it to the police. She was still bleeding heavily when she arrived at the station, but instead of assisting the pregnant mother of six, the officers demanded that she go home and clean herself up. But first, they made her scrub her blood off the floor. She never filed an official report, lost her baby, and was raped again five months later."

Housing, Land and Property rights for Somalia's urban displaced women by Juliette Syn. Norwegian Refugee Council (2016)

As of January 2015, UNHCR reports indicate an estimated 1.1 million internally displaced persons (IDPs) in Somalia, a country that has endured over 20 years of armed conflict and devastating drought conditions, and that has been labeled as one of the world's worst humanitarian crises. Similar to many other countries, land is important as both a resource for livelihood and a symbol of status; and strong arguments have been made that competition for land and other natural resources were an underlying cause of the civil wars. The various systems and rules that are used to manage and control access to land are a complex mosaic, bearing markers from the various pieces of Somalia's history: "Xeer," the customary rules and traditions used by Somalia's clan-based society; "Western" style laws from the periods of colonialization by the Italian and British, as well as the predatory rule of the Barre regime; and the steady influence of Islam throughout the country's tumultuous history.

The Public Perception About The Role Of Women In The Electoral Process In Somaliland 06/30/2016. by NAGAAD.

This study is commissioned by Somaliland Women Network (NAGAAD) with the aim of assessing the public perceptions about women's role in the election process in Somaliland. In doing so this study has set out to identify the factors that could impact on the public perceptions about women's role in the electoral process and the related issues that may tend to impeded women's political participation in the democratic process. In other words this study has examined the challenges and threats faced by women voters and candidates during the election periods in the country in order to find ways of addressing those challenges before the incoming elections.

Women's Land Rights & Territorial Rights of Somali Minorities in Somaliland 06/30/2016 -NAGAAD

The increasing conflict over access to land resources in terms of farming, agro-pastoral and pastoral livelihood systems as well as urban lands means that women and minorities' have not been faring out well with huge implications on their future access, use and control of land resources affecting their livelihoods. In the rural areas individuals are putting up thorn or wire fences and claiming commonly owned grazing lands for their own. At the same in the urban areas property speculators have taken advantage of the weak land governance and used all means to illegally grab lands belonging to individuals and communities (often those with low social capital and clan status - women and minority groups).

Somalia to launch National Gender Policy Abdirahman. A. January 3, 2016
A third of Somalia MPs could be women by September (This is based on the article 5 of the election law as outlined below)

'For My Mum It Comes with the Culture': Intergenerational Dynamics and Young Somali Women's Interventions within Multicultural Debates in Britain by Giulia Liberatore.
Women at the forefront of peacebuilding

"When women are included in peace processes, there is a 20 per cent increase in the probability of an agreement lasting at least 2 years, and a 35 per cent increase in the probability of an agreement lasting at least 15 years."

Prevention of Child, Early and Forced Marriage in Somalia: A Child Protection and Gender Equality Approach NAGAAD.
Women's Political Participation in Puntland - Prospects for Progress A Study Report by SIDRA Institute 6/8/2016.
Somali Women Seek More Political Participation As the Country Marks International Women's Day-AMISOM
Elders Undermines Women's Political Participation by Hudda Ibrahim, Jul 2, 2016
The Somali Woman Question: More Than a Call for Equality by B. Arte, 20/05/2016
Gender in Politics in Somalia: Access and Influence in a Post-Conflict State Jan 2014 - Jul 2016
Introducing a Women's Empowerment Agenda from Abroad? Gender and Stability in Somalia by Horst, Cindy & Elin Martine Doeland (2016)
"Somali Women's Civic Engagement: Past, Present and Future" . A GENSOM Project Documentary Film, Sept 2015.Heritage Institute
The Political and Civic Engagement of Somali Women Heritage Institute.04/2015
Ex-Muslims' Islamophobia: Few comments on the case of Ayaan Hersi Ali 2015. By M.Bali. (Commentary on intersections of atheism and gender under the shadow of War on Terror).
11 types of Somali women that you should know about By Mulki Ali.July 10, 2015. Sahan Journal.
Young Somali Women's Individual and Collective Understanding of Cultural and Religious Identity through Narrative Participatory Photography by Ruth M. Smith, Bildhaan:, (2015)
Sexual Violence in Mogadishu: 'Ending Impunity is Far from Reality on the Ground' by Ifrah Ahmed and Patrick Mugo Mugo. Global Education Magazine.

"Abstract: More than twenty years of statelessness and related insecurity, including the proliferation of armed groups, the fragmentation of politics along clan-based lines, economic disruption and large scale population displacement, have had dire consequences on the rights and protection of women and young girls in Somalia; resulting in an increase in gendered patterns of violence as disillusioned and armed young men have been turning against women and girls with impunity.Implicated are Africa Union Mission to Somalia (AMISOM)peacekeepers, government soldiers and some men within Internally Displaced Persons (IDPs) in Mogadishu, with allegations that tantamount to protector turning to perpetrator and exploiter."

Socio-Cultural Factors Influencing Girls' Retention Rate In Secondary Schools In Qardho District, Karkar Region, Somalia-Abstract by Jama, Khadra Hussein. (2015)

"The research objectives were; to establish how early marriages, roles in Society and domestic labor, Poverty and attitudes of parents towards secondary school education influence girls' retention rate in secondary schools of Qardho District, Karkar Region, Somalia."

The complexity of sexual and gender-based violence-International Alert October 2015

"Summary: This report presents the findings of research on the prevention of sexual and gender-based violence in Mogadishu and south central Somalia. The research aimed at deepening understanding on some of the main issues regarding SGBV in Somalia. It sought to explore the linkage between SGBV and conflict, and understand why, despite the current period of relative peace, Somalia, and in particular south central Somalia, is still witnessing extraordinary high levels of SGBV."

"Somali Women's Civic Engagement: Past, Present and Future" GENSOM Conference Summary Report by Ayaan Ahmed Ali and Cindy Horst MARCH 2015. Heritage Institute.
[PDF]Women's Human Rights in Somaliland. By NAGAAD,

Ministry of Justice, Progressio Somaliland.Published 2010

"This publication has come at an opportune time when Somaliland is going through a period of socio-economic and development reconstruction. Somaliland recognizes that a true democratic nation is built on the solid foundation of the principle of equality of all people, and that any form of discrimination hampers the pace of development. In pursuit of this aim, gender inequality must be seen as a major obstacle to socio-economic and political development. "

How do you stop rape in a broken state? Somalia is giving it a try. By Louise Hogan/Guest Blogger - March 25, 2015

"In 2011, a Thomson Reuters poll found that Somalia was ranked among the top five most dangerous countries to be a woman. Fewer than three years later, Human Rights Watch concluded that two decades of civil conflict in the country had created a large population of civilians vulnerable to sexualized violence, in a report titled "Here, Rape is Normal. "

Global Somali women launch movement to play an important role in politics By Hassan Ahmed, June 14, 2015
Nadifa Mohamed:Writing the Lives of Somalia's Women BY HANS ROLLMAN, 24 June 2015.
'Sisters; was this what we struggled for?': Gendered Rivalry in Power and Politics . by Mohamed Haji Ingiriis. Jan 2015.

"Abstract-This article explores the role of Somali women in the twentieth-century history of modern Somalia. This includes exploring the role of women in the decolonisation and post-colonial movements and gender changes during the military dictatorship. The article examines women's social movements that made some significant changes in Somalia over the past seventy years, even though these have not paved the way for fruitful results. In demonstrating that the current attempts to position themselves in political circles by Somali women has its roots during the decolonisation and post-colonial successive Somali governments, the article argues that women failed to benefit from their feminist agenda as the notion of governmentality changed on the way from democratisation to the dictatorial military regime."

'Mothers and Memory: Suffering, Survival and Sustainability in Somali Clan Wars', in Dana Cooper and Claire Phelan (eds.), Mothers and War: An International Perspective. New York: Palgrave Macmillan (2014): 225-240.
Gender Mainstreaming Made Easy Volume II Resource Handbook for All Staff UNDP. 23 Feb 2015
(Re) claiming the Body of the Somali Woman in Nuruddin Farah's From a Crooked Rib-pdf by Helmi Ben Meriem (2015)
Somali Women's Civic Engagement: Past, Present and Future Newsletter by Lorentzen, Jenny Kathrine (2015)
"Young Somali Women's Individual and Collective Understanding of Cultural and Religious Identity through Narrative Participatory Photography. Bildhaan. Ruth M.Smith (2015)

"This article will define narrative participatory photography and offer a framework for future arts-based research initiatives within the diaspora. I will situate this project among other arts initiatives in the Somali diaspora as important sites for the research of Somali experiences of diasporic identity. Finally, a photo-essay of selected work from the exhibit offers an example of this methodology at work and presents the way in which this research study engages cultural and religious identity amongst young Somali women in the diaspora."

Gender and Leadership in Somalia by Cindy Horst (2015)
Looma Ooyaan - No One Cries for Them:The Predicament Facing Somalia's Minority Women by Minority Rights Group, Jan 2015.
The Rhetoric of Refugees: Literacy, Narrative and Identity for Somali Women. 5-11-2015. By Mary Helen O'Connor. Georgia State University dissertation.
Constraints Hindering Somali Women's Advancement to Higher Political and Leadership Positions. by Ali Yassin sheikh Ali and Fatima Mohamed Mohamud (March 2015)
Somalia: The Blurred Line Between Politics of Subjectivity and Women Rights. By Farhia Abdi, April 13, 2015
The Political and Civic Engagement of Somali Women. From the Heritage Institute, APRIL 2015
Somaliland lawmakers oppose parliament quota for women and minorities. By Barkhad Dahir in Hargeisa.
Somalia Between Peace and War: Somali Women on the Eve of the 21st Century. Case Study.

"This case study looks at women's role in conflict resolution and peace building in Somalia. It gives an overview of women's sociopolitical status in recent Somali history and examines issues relating to Somali women in war and peace, including the impact of war on women and women's contributions towards peace."

Somalia: Increasing Women's Political Participation-Key to Ending Violence Gainst Women in Somalia 12/12/2014.

'The Orchard of Lost Souls' by Nadifa Mohamed. Farrar, Straus and Giroux, 352 pages. More

Nadifa Mohamed's 'Orchard of Lost Souls' by NY Times, 03/23/2014.
The Role of Somali Women in the Private Sector UNDP, 19 Nov 2014.
Somalia: Women Shouldn't Live in Fear of Rape New Cabinet Should Implement 5-Point Plan To Curtail Sexual Violence. HRW, FEB 13, 2014
Gender Mainstreaming Made Easy -Handbook for Programme Staff by Suvimarja Vuontela, UNDP (2013)
Gender-Fair Language? A Critical Discourse Analysis of the United Nations Framework on the Prevention of Sexual and Gender-Based Violence in Conflict and Post-Conflict Situations By Darja Schildknecht. (2014)

"This paper examines the United Nations discourse on the prevention of sexual and gender- based violence (SGBV) in conflict and post-conflict situations. In particular, it assesses how far the discourse challenges/reinforces prevailing conceptions of femininity and masculinity. Gender is hereby determined by sociocultural norms and perceptions of femininity and masculinity, while discourses reproduce such gendered experiences. This paper presents an analysis of the language used in Security Council resolutions, particularly the contrast between thematic resolutions (Women, Peace, Security) and country-specific resolutions (the cases of Somalia and the DRC)."

Somalia: Somali Women keen on more vehement role in politics [Interview with Minister] . Garowe Online. 02.09.2014.

"Somali women have been facing formidable challenges and complain about marginalization in politics but they in turn played a pivotal role in securing peace deals between warring forces on the ground. Among the stumbling blocks are cultural and strict religious beliefs, lack of distant goal, psychological backwardness, rape and domestic violence."

Somalia: Women Taking Lead Roles in Re-Constructing Somalia . BY ABDI MOALIM, 19 AUGUST 2013.Sabahi (Washington, DC)
Comment to Somalia's Parliamentary Committee on Human Rights, Women, and Humanitarian Affairs on Draft National Human Rights Commission Legislation. JUNE 11, 2013.HRW.

"Somalia's provisional constitution provides for the establishment of a national human rights commission.[1] A draft law is currently before parliament. Given the devastating human rights abuses throughout the 20-year civil war and limited rights monitoring and reporting, the establishment of a robust and independent commission is an important opportunity for the new government to demonstrate a concrete commitment to break with the past and ensure the rights of all Somalis are a priority."

Breaking Down Stereotypes: Somali Women Always Agents of History. June 19, 2013.

"The passivity that is thrust upon women in conflict, particularly in media coverage, reeks with patriarchal and racist notions of brown and black women being incapable of speech. To illustrate the presence of women only "beyond the circle of worshippers" is to deny the active presence of Somali Sufi women asworshippers, and their agency over their own spiritual selves."

The impact of civil war and state collapse on the roles of Somali women:a blessing in disguise by Mohamed H. Ingiriis and and Markus V. Hoehne in Journal of Eastern African Studies, 2013.

Abstract:"Somali society can be characterized as patriarchal 'to the bone'. Despitetremendous political and economic changes in the 20th century, and fromcolonial to post-colonial rule, the situation of women changed only minimally. Infact, some authors argue that women enjoyed even less independence from male'wards' during the democratic and later revolutionary governments from 1960 to1991 that were promulgating modernization and gender equality, at leastrhetorically. Paradoxically, the most substantial changes regarding genderrelations that led to a considerable empowerment of women in the social,economic and political sphere were triggered by the tragedy of civil war and statecollapse. Women had to bear the brunt of the fighting. But they also became actively involved in armed conflict as combatants, motivators of their men andalso as peace-makers."

Women building peace: Somalia|Conciliation Resources by Faiza Jama, 2013.

"Excluded from the all-male arena of clan-based politics, women have directed their collective political acumen and agency into the civil society space that opened up after state collapse. Indeed some women would argue that Somali civil society organisations' engagement in peace work did not start until women took a dedicated leadership role."

The Role of Somali women on peace building BY Abdisalam Sheikh Ali
Gender, Islam, and 19th Century Brava: A Brief Note Deeqa Mohamed. BILDHAAN,Vol. 12 (2012)
Narrating peace: Somaliland women's experiences by SIHAM RAYALE, 3 September 2012
Project:The promotion of Gender Equality and Women's Economic Empowerment in Somalia . 1 August 2012. UN-ILO.
The women of Somalia are living in hell-The Guardian by Maryan Qasim (2011)
On the Frontline of Somalia's Embattled Women's Rights Movement Daniel J Gerstle March 29, 2011
Exposure to Violence and PTSD Symptoms Among Somali Women. Journal of Traumatic Stress, Vol. 24, No. 6, pp. 628-634 (2011)
'Changing Transformation of Gender in Somalia: Women's Struggle and Survival in Patriarchal Society', in Nicklas Svensson (ed.), The Role of Women in Promoting Peace and Development.

Lund: Media-Tyrck (2011): 200-229.

Gender equality and human rights by Sandra Fredman and Beth Goldblatt, UN Women, 2015.
Women Empowerment: Key in Promoting Development in Somalia by Neil Wigan, British Ambassador to Somalia. 10th December 2014
Participation of Women in Peace Building in Somalia: A Case Study of Mogadishu 2014

"The study assessed the level of women participation which was found to be very low, with notable exceptions in advocacy (health, education, peace and security) and small and micro enterprise economy. This has been attributed to the war effects predisposing women to take action as well as increasing their resilience and adaptability."

Women's Rights in the New Somalia: Best Practice Guidelines for MPs and CSOs.

January 2014. This report was prepared by Legal Action Worldwide (LAW)

"Somali women face many of the same challenges as women have in other conflict and post-conflict societies. This Guide looks at the experiences of five other African and Muslim countries: Djibouti, Kenya, Rwanda, South Africa and Malaysia. The experiences of these countries provide insight into how African and Muslim-majority countries have approached issues of customary law, Sharia law and women's rights in the context of post-conflict situations, political transitions and/or international and domestic pressure for change".

In the news:Somali women by Global Gender Current, AUGUST 8, 2013
Reconstituting Lives: Somali Women's Efforts To Reformulate Household and Community Values in Kansas City, Missouri BY Melissa Kimberly Filippi-Franz. 209 pages.
Guidebook On the Provisional Constitution of Somalia August 2, 2012.

Prepared By the UNDP/UNPOS Joint Constitution Unit, this Guide Book is designed to aid the Somali people to become familiar with the contents of the Provisional Constitution that entered into force on August 2, 2012. The Provisional Constitution proclaims the family to be the foundation of Somali society, protects motherhood and childhood, and recognises a child's right to care - see Article 28 and 29. Another significant feature relating to Somali society is the special attention paid to traditions and cultural practices, which the state has a particular duty to promote if they have a positive effect, or to eliminate if they have a negative effect, on Somali society - see Article 31 (1).

"Wanted Women: Faith, Lies & the War on Terror: The Lives of Ayaan Hirsi Ali & Aafia Siddiqui," by Deborah Scroggins. Review By Rachel Newcomb March 2, 2012. Washington Post. Google Books

---

Why we need a women's revolution in Somalia
Somali Solutions:Creating conditions for a gender-just peace-PDF by Siham Rayale(2015)

"This report looks at Somali women's experiences with conflict, peace, violence, insecurity and state rebuilding. It uses an approach geared towards gender-just peacebuilding to understand the ways in which Somali women have fulfilled their role as agents of change, while navigating the challenges posed by women's exclusion from many forms of public life (government, civil society, universities, open markets etc)."

The role of women in conflict resolution "

Hawa Abdi + Deqo Mohamed: Mother and daughter doctor-heroes

"They've been called the "saints of Somalia." Doctor Hawa Abdi and her daughter Deqo Mohamed discuss their medical clinic in Somalia, where - in the face of civil war and open oppression of women - they've built a hospital, a school and a community of peace."

Hawa Abdi, the Mother Teresa of Somalia 5/17/2016
Penetrating Cultural Frontiers in Somalia:History of Women's Political Participationin Four Decades (1959-2000) by Abdurahman M. Abdullahi.
[PDF] Nationalism without a Nation: Understanding the Dress of Somali Women in Minnesota . Heather Akou (2004)
The Sixth Clan - Women Organize for Peace in Somalia: A Review of Published Literature By Debra M. Timmons. (2004)
[PDF]Female Genital Mutilation/Cutting in Somalia - World Bank

Between 100 and 140 million women and girls have undergone mutilating operations on their external genitalia, suffering permanent and irreversible health damage. Every year, two million girls are subject to mutilation, which traditional communities call "female circumcision" and the international community terms "female genital mutilation" (FGM), or "female genital cutting" (FGC). FGM/FGC inflicts serious physical, psychological and sexual complications on women and girls.

[PDF]Women's Rights in Islam and Somali Culture-Unicef . Prepared by The Academy for Peace and Development Hargeysa, Somaliland. December, 2002. 24 pages.

"The cultural context and experiences of women in Somaliland provide insight into both specific and universal challenges to the fulfillment of the human rights of all Somali women. For instance, the collapse of the central government eliminated legal protection of the human rights of women. In the same way, the prolonged war adversely affected their socioeconomic situation. As part of their survival strategies, women assumed heavier economic responsibilities for themselves, their children, their parents and in many instances for their spouses. This enhanced the responsibilities of women within families but did not necessarily translate into overall improvement in the realization of their rights."

Conflict Resolution, Confidence-building and Peace Enhancement among Somali Women 2002. By UN-IOM. Abstract only.

"This report accounts the efforts by Somali women to rebuild confidence and create networks across Somalia. The report is a compilation of documents presented at the Seminar entitled Conflict Resolution: Confidence-building and Peace Enhancement Among Somali Women, held in Hargeisa, Somaliland,in March 2001. The seminar brought together national and international women activists to develop a programme for women's peace-building activities in the country."

The UN Security Council Resolution 1325 on Women, Peace and Security (2000) Adopted by the Security Council on 31 October 2000

The UN Security Council Resolution 1325 on Women, Peace and Security (2000) recognized that war impacts women differently, and reaffirmed the need to increase women's role in decision-making with regard to conflict prevention and resolution. In particular it expresses the importance of mainstreaming gender considerations and the rights of women, including through consultation with local and international women's groups. The UN Security Council subsequently adopted four additional resolutions on women, peace and security: 1820 (2008), 1888 (2009), 1889 (2009) and 1960 (2010). Taken together, the five resolutions represent a critical framework for improving the situation of women in conflict-affected countries.

The Beijing Declaration and Platform for Action (PFA) 1995.

This document sets forth governments' commitments to enhance women's rights. Member states reaffirmed and strengthened the platform in 2000 during the global five-year review of progress, and pledged to accelerate its implementation during the 10-year review in 2005 and the 15-year review in 2010. The Commission on the Status of Women has been responsible for organizing and following up the world conferences on women in Mexico (1975), Copenhagen (1980), Nairobi (1985) and Beijing (1995).

Human Rights Brief: Women in Somalia Immigration Canada, 1 April 1994
The Role of Somali Women's Poetry in Social and Political Life by ZM Jama-1994
Somali Women's Songs for the First Ladies of Early Islam. ISIM Newletter 3(1): 27. Kapteijns, Lidwein (1999).
"Gender Relations and the Transformation of The Northern Somali Tradition" Kapteijns, Lidwein. International Journal of African Historical Studies, v28 (1995), pp.241-59.
Arawelo(Somali: Caraweelo), was a Somali folkloric Queen From Wikipedia.

'Queen Arawelo: The Original Feminist & What She Taught Women.' More .

---

From a Crooked Rib a review

"Written with complete conviction from a woman's point of view, Nuruddin Farah's spare, shocking first novel savagely attacks the traditional values of his people yet is also a haunting celebration of the unbroken human spirit. Ebla, an orphan of eighteen, runs away from her nomadic encampment in rural Somalia when she discovers that her grandfather has promised her in marriage to an older man. But even after her escape to Mogadishu, she finds herself as powerless and dependent on men as she was out in the bush. As she is propelled through servitude, marriage, poverty, and violence, Ebla has to fight to retain her identity in a world where women are "sold like cattle." Description

The social and political status of women in the novels of Nuruddin Farah dissertation by Gloria A. Mixon, 7-1987
The Convention on the Elimination of All Forms of Discrimination against Women (CEDAW), Having adopted in 1979 by the UN General Assembly, it is often described as an international bill of rights for women.
Women in the economy of Somalia BY McFerson, Hazel M. USAID. (1989)

"The status of women in nomadic society is determined by pastoral values, which permeate all aspects of life in Somalia. Unlike in other nomadic societies, pastoral values are not peripheral, but are central to the self-identification of Somalis. Nomadic women also have a central--albeit subordinate place in the patrilineal nomadic family."
---
The Role of Somali Women in the Private Sector 19 Nov 2014. By UNDP
Comments:
The study analyses the barriers to women's effective integration in the workplace and the market place in order to inform stand-alone interventions on women's economic empowerment as well as effective gender mainstreaming into UNDP's projects that aim to increase sustainable livelihoods opportunities and improve natural resources management amongst Somali men and women, thus stimulating the private sector.
Policy recommendations can be summarized as follow: Step up reform and establishment of legal and regulatory frameworks for the private, financial and energy sectors; focus on enterprise development where economic growth is guaranteed, which should lead to employment for both men and women; foster public-private dialogue that can help women voice their interests and concerns with the private sector; encourage and support the collection of sex-disaggregated data on women in the private sector to better guide policy formation by key stakeholders; conduct in-depth surveys on women-owned medium enterprises, and promote inclusive value chain analysis or research to help identify innovative business opportunities for women.
The following program recommendations encourage rigorous gender mainstreaming practice, and focus on specific actions to enhance women's economic empowerment: shift economic empowerment activities away from the micro enterprises to the 'educated risk takers', and provide comprehensive business development support services to women representing the small and medium size industries; identify gaps in the technical skills of educated women who want to enter the job market or startup a business.
The study covers all regions of Somalia, while examining: the legal framework for women's access to economic resources; the present situation of women in the private sector including existing opportunities; challenges faced by women in accessing economic resources or engaging within the private sector; and impact of ongoing women's economic empowerment initiatives in improving women's socio-economic status as well as contribution to development.
Business women interviewed and articulated the resulting impact as follow: i) it heightens the profile of not only individual business women, but also umbrella organizations representing business women, ii) women have better access to business information, iii) female board members have the best interests of business women at heart and "Can fight battles on our behalves" and iv) having female board members provide women "access to powerful people like the President and other senior officials in Ministries".
Notice boards, websites and the printing media are not necessarily the modes of communication women use to access the job market and therefore excluded; although more and more female youth are graduating with tertiary educational qualifications, their lack of any job experience counts against them; When women are short-listed for positions, they struggle to pass the standard tests conducted by companies as they lack in English language and technical skills required for certain positions; appointments are routinely clan-based; a structure that systematically discriminates against women in Somalia.
Perceptional challenges even if companies would find women with all the required technical skills, interviews with private companies, individuals, female students offered a range of intangible reasons for the absence of women as technical, administrative or managerial staff in the private sector: maternity leave requires extended absence from employment which companies cannot afford; large private companies are unfriendly environments, and not conducive work places for women; women are fundamentally not good at decisionmaking, and hesitant to manage male colleagues.
Some challenges show similarity with those experienced by women trying to enter the private sector as employees, namely i) time constraints - women bear an unequal burden in reproductive tasks, ii) mobility hampers women as managing a larger business can require extensive traveling), the real business world is reserved for men and a intimidating space for women.
The high figure for South Central is explained by the large number of small grant recipients who are benefitting from financial support by NGOs, and the fact that women's main source of income in South Central is donor aid. There is unfortunately no concrete evidence from studies or surveys that the much larger contribution by donors in South Central to boost women's economic situation, has had any considerable impact on women's economic advancement.
Reasons provided for pursuing a political careers were i) women are concerned for the "women and children in their community and feel they have an obligation to address issues" related to both groups, ii) they realized that "most functions of council members are anyhow performed by women, so we can also do it" and iii) they believed that "women needs to be represented by women".
Reasons for staying out of politics include the cultural bias against female political participation and leadership in government - "a bias held by women as well as men - and of the traditional belief that women should not take elective posts reserved for men" were stated as the major reason for women's hesitancy to enter politics.
Discussions with prominent political activists and business women confirmed that the next obstacle is to convince political parties to put women forward as candidates, as the clan system remains inimical to political inclusivity and women's participation in politics.
"Women's desire to be taken seriously as political players is undermined by the scarcity of women who have the time, resources and forbearance to attempt a career in politics", but whether cost and the failure to secure votes for the unsuccessful female campaigners will deter women from standing for election in future remains to be seen.
The representation of women in public-private business mechanisms such as the Chamber of Commerce can make a difference to business women and women's business associations/networks.
The following set of criteria can assist in avoiding training and supporting the "Wrong" group of women:: Identify information and knowledge seekers; select self-confident personalities who are able to network successfully; Identify women who have demonstrated persistence and are goal orientated; identify women who are willing to take calculated risks or ones with sound business plans; mandate training baseline data: implementing partners should be mandated to conduct analysis or baseline measures of competency done prior to any business training.
Engage women in charcoal production and alternative energy programs: it will have an economic benefit through women earning incomes, a social benefit through attitudinal transformations about women in the workforce, and environmental benefits via the work itself.
Women lack assets as collateral to obtain loans; financial institution discriminates against women borrowers; women exhibit higher risk aversion.
What is the proportion of women's representation in the Somali private sector compared to men? What is labour/employment representation of women in sectors? What sectors are women businesses predominately found in? What are the typical micro, small or medium enterprises women manage? What are the reasons for women entering these sectors?
What are the perceptions of Somali society about women's involvement in the private sector? What are the male perceptions about the sectors women work in? What are the perceptions of men about women running business that normally reserved for men? Why are there so few women represented in the larger commercial business in Somalia? What in the perception of the key private sector players that would improve the chances of them engaging women?
What is the measurable impact of current women's economic empowerment initiatives? What impact has women's economic empowerment had on growth and employment? What positive impacts has the Somaliland Business Fund or DAI matching grant program had on women's economic empowerment? What impact has other small grants, credit facilities or matching grants projects had on women's economic empowerment? What are the typical mistakes made by women's economic empowerment initiatives?
By M.Bali, May 18, 2015.
---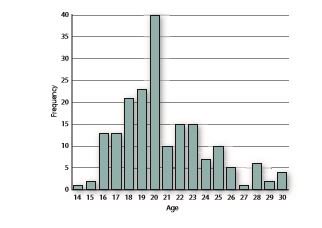 ---
First population census since 1975. More
---
Ethiopia's sham elections
It is important to say that there is no single factor that prevents western-style democracy from flourishing in Africa, but a myriad of complicated and interwoven economic, social, cultural, historical and political factors. Having said that, controversionally, in Ethioipa, the main problem is tribal and confessional. Habesha groups like Amhara, Tigray and Gurage, who speak in semitic languages and who are mainly Christian, bitterly oppose the Oromos, a cushitic group who are confessionaly mixed and a majority, especially around Addis Ababa, the capital, where they call it Finfin in Oromo language.
The Habeshas are consumed by stopping the Oromos, who after having failed to gain power through military means, could win a majority of votes in a legislature that would allow them to rewrite the rules in order to gain real some majoritarian power, which terrifies the Habesha groups, if there were free and fair elections.
The strategy of blocking them seems to be working today by denying any semblance of opposition in legislative elections. However, in the long-run, blocking them could backfire on Ethiopia itself just as it happened in Eritrea 20 years ago, who ended up breaking away from Ethiopian rule in 1991, after Eritrea was denied autonomy and democracy by the central goverment.
Democracy is thus held captive due to this tribal struggle and it will take generations for it to take hold in such a dire place. For democracy to work, the maxim is that governments have to build institutions that are accountable to the citizens.
It's worthwile to mention it, in addition, that the nature of foreign aid that dominates the economies and foreign affairs of these poor countries, makes it difficult, if not impossible, for democracy to take roots. The structure of international aid whose awarding is contingent upon addressing or being engaged in waging of foreign interests and campaigns against such things like communism or terrorism makes African governments accountable to donors first and to citizens second, or none. Thus the natural evolution of democracy that's inherent in human development gets short-changed.
Updated May 6, 2015. Elections, Ethiopian style (No visible opposition allowed to even participate)
Updated 6/21/2016. The 'Ethiopia rising' narrative and the Oromo protests Oromos have been the victims of indiscriminate and disproportionate attacks in the hands of security forces.
8/15/2016. Ethiopia: Why the Oromo Protests Mark a Change in Ethiopia's Political Landscape
"The Oromo protest movement has started to change the political landscape of Ethiopia and shaken the regime's foundations. Erupting like "a social volcano", it has sent ripples through the country with different groups changing their attitudes and standing in solidarity with the Oromo. The support of the Ahmaras has been particularly significant as they are the second largest ethno-national group in Ethiopia."
---
Ethiopia's economic gains tainted by violent repression Emergency fails to protect regime from biggest threat to 26-year grip on power

by John Aglionby in Gondar, FT, 4 February 2016

The Ethiopian regime has acted on its threat to crush any threat to its economic model.

Six soldiers burst into Beckham's dormitory at Gondar university in northern Ethiopiaone evening without pausing to question the student.

"They grabbed me and beat me so hard, I'd have preferred it if they had killed me," the undergraduate says of the November raid.

Beckham's crime was to share with the world, via a diaspora network, how 104 other Ethiopian students had been detained for complaining about conditions on campus.

Despite the beating, the smiling Ethiopian, who is studying applied science, considers himself lucky because he is still alive.

Beckham was held in a police station rather than a military camp, unlike many of the tens of thousands of people detained under a state of emergency imposed last October to contain anti-government protests.

"After a few weeks the police let me go. They seemed to sympathise with our cause," says Beckham, who asked to use the name of his favourite footballer for fear of reprisals.

Beckham is among hundreds of thousands who joined protests over the past two years in the biggest threat to the ruling Ethiopian Peoples' Revolutionary Democratic Frontsince it seized power 26 years ago. The autocratic government has responded with force, sending troops and police to break up protests, in which more than 500 people have been killed, imposing the state of emergency and rounding up tens of thousands.

It has vowed to crush any threat to its economic model, which has been lauded by development experts and helped lure billions of dollars to one of Africa's best-performing economies. Yet the protests have underlined the fragility of the economic success. They spread from Oromia region in the centre to the northern highlands around Gondar, for generations the seat of imperial power, drawing in Ethiopia's biggest ethnic groups, the Oromo and Amhara.

Human rights groups, domestic and foreign, have documented repeated and widespread abuses by the security forces. They also reported increasing use of violence by the opposition, particularly before the emergency was imposed.

Alarmed by a wave of protests, the regime has answered as the Chinese did in 1989 - with bullets

Protesters' grievances include a lack of democracy, repressive rule, limited job opportunities and the dominance of the Tigrayan ethnic group, which accounts for 6 per cent of the population, in the state and ruling coalition.

"We have no freedom and no prospects unless we join a party in the EPRDF," Beckham says. "We need change and so we have to fight for it however we can."

Raised in the city of Ambo, 120km west of Addis Ababa in Oromia, Beckham, who is in his 20s, has experienced the manner in which the EPRDF crushes dissent.

The unrest began in early 2014 when the government announced it wanted to extend the capital Addis Ababa into Oromia. Locals considered it a land grab and protested.

"In Ambo 72 people were killed on one day," Beckham says of a demonstration in April 2014. "I was there and saw them shot [by soldiers]."

The authorities say the highest number of fatalities in Ambo on any day during that period was eight.

Stung by the level of anger, the government offered to negotiate with the Oromo over the Addis Ababa master plan. No deal was reached and 18 months later, in November 2015, protesters took to the streets again.

Beckham was then studying in Gondar, 730km north of Addis Ababa, but rushed back to Ambo after his 16-year-old brother was killed by soldiers in one of the first protests.

"He had been shot once in the heart and hit on the head with a stick," he says. "It was difficult to identify if it was him or someone else because he was beaten so badly."

The capital expansion was scrapped but the protests morphed into a wider anti-government movement and spread north.

A further source of discontent was the annexation of Welkait, once part of Amhara, into Tigray more than two decades ago. Protests flared in Gondar in July after Tigrayan police tried to arrest Demeke Zewdu, a former colonel and leader of the self-styled Welkait Committee, which has agitated for the area's return to Amhara.

"About 300,000 people took to the streets of Gondar when they tried to arrest Colonel Demeke and everything went from there," says a university lecturer who asked to be called Sufi Seid. "For about 20 days shops did not open as a sign of protest and demonstrations continued."

"In Gondar and a couple of other towns that I know of about 120 people were killed and many many were arrested," says a caf owner.

Hailemariam Desalegn, the prime minister, said in November the death toll since November 2015 might be 500. His ministers admit that more than 20,000 have been detained. Activists say those are huge underestimates.

The emergency has brought a semblance of calm to Gondar, although grenade blasts rocked two hotels last month and violence has been reported in nearby towns.

"The protests have not gone away. People are just waiting because they don't want to get into trouble," Beckham says. "And nothing is being done to address the roots of the problem. So some people are now fighting back with weapons."
---
Cost of dictatorship
How Blogging is Held Hostage by Ethiopian Politics
---
Sweden-Residing Somali Woman Leaves Islam after Reading the Koran-video "I didn't know what I was a part of. I didn't know who Mohammed was. I didn't know who Allah was. So, when I found out, I was upset. I was sad and I was disappointed," she recalled.
9 March, 2015. Same woman Mona Walter discussing international women's day.
---
Mobile camel library in Kenya.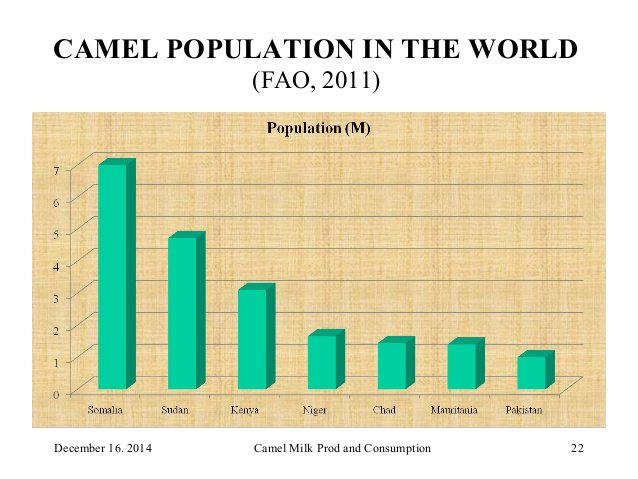 The name "camel" comes from Arabic 'gml', meaning "beauty". Camels are found throughout Africa and Arabia and but they are held in the highest esteem in Somalia and Somaliland where about a half of the entire camel population in the world today are thought to reside. For one, Somalis have 46 different words for the camel.
Having said that, with so many camels around, Africa can use few more mobile camel libraries to reach more people in rural areas.
---
Turkey's top religious body allows toilet paper!
---
Time to End the 'Zabiha' halal slaughter
---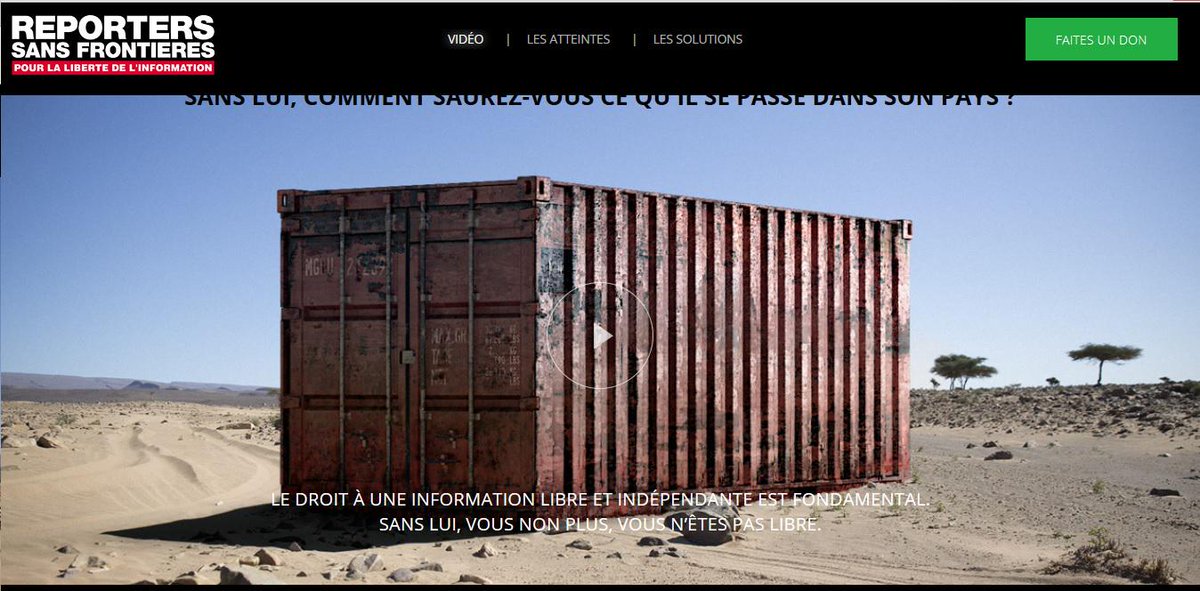 THIS IS NOT A CONTAINER, IT'S A PRISON

.

A journalist is captive in this container. Dawit Isaak, a journalist with Swedish and Eritrean dual nationality who used to work for the Eritrean newspaper Setit in Asmara, is spending his 5,000th day in prison today. Thousands of others are reportedly suffering in such Eritrean prisons since the national crackdown in 2001.

Recent updates

U.N. Accuses Eritrea's Leaders of Crimes Against Humanity-NY Times

Updated 6/24/2016. On June 8, a special U.N. commission released a report accusing the leadership of Eritrea of crimes against humanity. The report linked below accused Eritrean leaders of crimes against humanity including torture, rape, murder and enslaving hundreds of thousands of people and called for the case to be referred to the International Criminal Court. Mike Smith, the UN rights commission's chair, suggested that between 300,000 and 400,000 people were kept in enslavement in Eritrea under the guise of military conscription.

In response, Eritrea tried to deflect attention from the press coverage on the UN report by falsely telling the U.N. Human Rights Council that its neighbor Ethiopia was planning to launch a full scale war against its territory. See VOA article.

UN report: Report of the commission of inquiry on human rights in Eritrea-pdf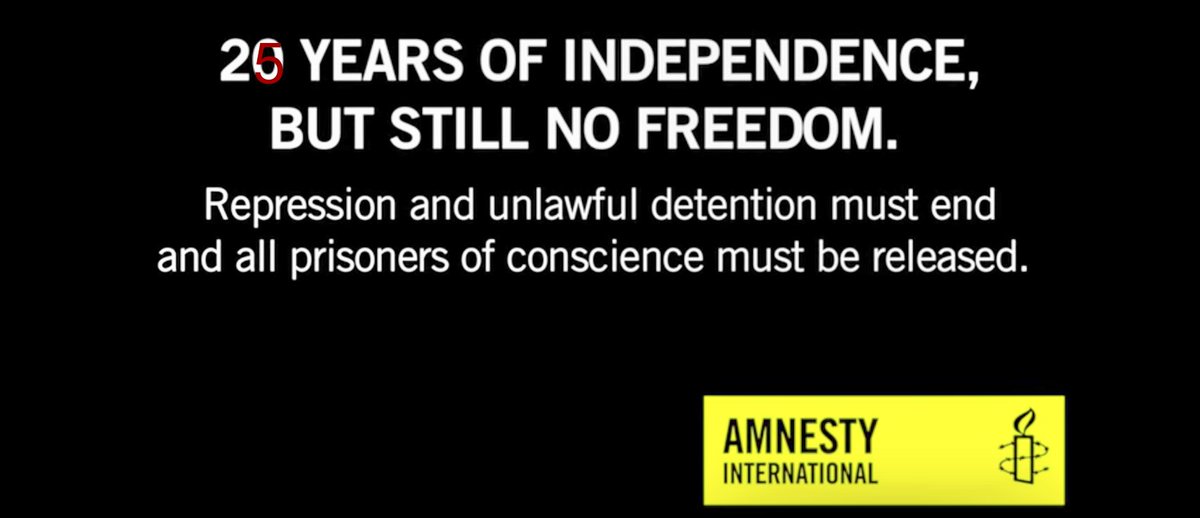 This video looks at the human rights and the detention facilities in Eritrea. It includes interviews with Claire Beston, Amnesty International researcher and Kidane Isaac a former prisoner who escaped.
---
---
Islamophobia
Ex-Muslims' Islamophobia: Few comments on the case of Ayaan Hersi Ali 2015.
---
Some of the Current Realities
An Example of Capital punishment under hardline Islam
*Sep 27, 2015. A Woman, 33-year-old Safiyo Ahmed Jumale, was stoned to death in Barawe, Somalia for suspicion of adultery or polyandry. More "The woman married four husbands and confessed to the crime. I questioned her several times while she was in prison and she told me she was mentally fit. All the four husbands were questioned and they have confirmed that they had married her," Islamic court judge Sheik Mohamud Abu Abdullah told the gathering. ... More .
More
Read more:http://knowing-islamic-doctrines.blogspot.com/2011/01/hadith-on-muslim-women.html .
Read more:What The Holy Qur'an And Traditions Say About Woman And Social Life.
References online:
Hadith collections: - Sahih Bukhari --- Abu Dawud --- al-Tirmdhi Qur'an translation by Yusuf Ali by Muslimaccess
Tradition
Other viewpoints
The most important verse, 4.34, is in "Al-Nisa" chapter in the Koran concerning treatment of women in Muslim society.
Quranic Verse 4.34 as seen below appears to hang like a dark cover over the status of females in Islam. This verse 4.34 serves as basis for Islamic law as it allows and encourages domestic violence against women, when a husband suspects nushuz (disobedience, disloyalty, rebellion, ill conduct) in his wife. It has been misconstrued, misjudged, abused, turned, misshaped and manhandled to legitimize the misanthrope states of mind that appear to overrun the issue of women, in spite of the remarkable freedom and inspiring that Islam concurred females in earlier years. To better comprehend this verse inside the setting of the message of the Qur'an and the theory of Islam, one needs to take a gander at some basic standards and the general rationality of Islam, just from inside that enormous picture would we be able to get a comprehension of what the verse implies.See the wikipedia entry above for more commentary.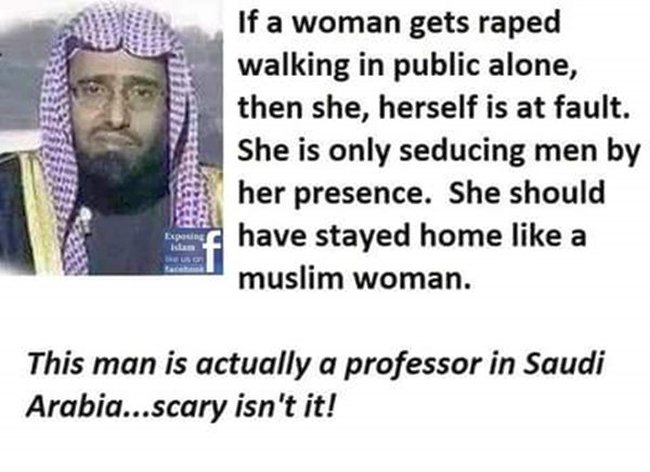 9/1/2016. Saudi Arabia Is the Most Gender-Segregated Nation in the World 10/4/2016. Saudi Women Push for Full Rights, Demand End to Guardianship System-Truth-out
A787 Royal Brunei Airlines flight landed in Jeddah, Saudi Arabia in March 14, 2016 piloted by three Muslim Women. A bit ironic that a plane priced at $200 Million with 300 passengers was being piloted by 3 women to a country which won't let them drive a car.
---
Read more: Sustainable Development Issues and Readings
---
What-to-Do-to-Mitigate-Looming-Climate-Change-10-Specific-Policies
---
Comments on Sustainable Development in Somalia
Following decades of an exclusive, albeit inevitable, focus on humanitarian assistance, the new NDP provides an opportunity for Somalia and its international partners to embark on a long term developmental trajectory, with a focus on durable solutions to long standing challenge in a range of areas, from dilapidated infrastructure to the dearth of social services and the plight of displaced people.
The effort to embed the SDGs into the country's first NDP in decades may seem at first as purely aspirational, in light of the many severe challenges that Somalia still faces, including an incomplete political transition, on-going insurgency and immense humanitarian needs.
Over the last four years and in the face of tremendous odds, Somalia and the international community have built a robust development architecture, based on the New Deal Compact, with Somali led financing mechanisms and aid coordination structures, which now culminates in the NDP and provides the space for meaningful planning and policy making around the SDGs. The NDP, who will guide national and international development efforts for the next three years, is built on six thematic pillars: Consolidating peace, security and Rule of Law, institution building, rapid inclusive and sustainable economic growth, social capital, restoring and protecting strategic infrastructure, and building national resilience.
The government has made various efforts to raise awareness about the UNDP and its priorities and to address questions and uncertainties from the public, for example via day-long Twitter chats, hosted by the Minister of Planning and International Cooperation.
The SDGs have been mainstreamed throughout the NDP, in accordance with context-relevant priorities that have been identified through consultations on federal, regional state and community level, including with civil society and youth and women's groups in particular.
In an important improvement from the Compact, the NDP will be equipped with an M&E Framework, developed by a dedicated task force, which will translate relevant indicators from the SDG M&E framework into the NDP. This 'translation' will be selective and incremental, to reflect Somalia's unique situation and constraints.
As a result, and differing from the SDG's framework, which will measure outcomes with impact indicators, the NDP will use process indicators, which will take precedence over impact level indicators in the coming years.
Read more:
Somalia National Development Plan-Final Revised 2-pdf June 29, 2016 Ministry of Planning
---
What are the 17 Sustainable Development Goals?
The introduction of the 29-page content,
"Changing Our World: The 2030 Agenda for Sustainable Development," states, "We are set out to free humankind from the oppression of neediness and need and to mend and secure our planet." It proceeds with, "We are resolved to make the strong and transformative strides which are earnestly expected to move the world onto an economical and flexible way. As we set out on this aggregate voyage, we vow that nobody will be abandoned."
What are the 17 Sustainable Development Goals? The Sustainable Development Goals (SDGs), formally known as Transforming our reality: the 2030 Agenda for Sustainable Development, are an intergovernmental set of yearning goals with 169 targets. The Goals are contained in section 54 United Nations Resolution A/RES/70/1 of 25 September 2015. The Resolution is a more extensive intergovernmental assention that, while going about as the Post 2015 Development Agenda (successor to the Millennium Development Goals), expands on the Principles settled upon under Resolution A/RES/66/288, prominently known as The Future We Want.
Transforming our world: the 2030 Agenda for Sustainable Development United Nations General Assembly 21 October 2015
---
---
An archives of history of human rights in Somalia/Somaliland region and more .
Where did human rights come from? The idea of human rights has existed under a few names in European thought for a long time, at any rate subsequent to the reign of King John of England. After the ruler disregarded various old laws and traditions by which England had been administered, his subjects constrained him to sign the Magna Carta, or Great Charter, which specifies various what later came to be considered as human rights. Among them were the privilege of the congregation to be free from legislative obstruction, the privileges of every single free native to possess and acquire property and be free from immoderate charges. It set up the privilege of widows who possessed property to pick not to remarry, and set up standards of due procedure and uniformity under the steady gaze of the law. It likewise contained procurements restricting pay off and official unfortunate behavior.
Likewise, the political and religious conventions in different parts of the world declared what have come to be called human rights, approaching rulers to govern fairly and sympathetically, and portraying limits on their control over the lives, property, and exercises of their natives. Interestingly, in the late 1700s two upheavals happened which drew intensely on this issue.
In 1776 the vast majority of the British settlements in North America declared their autonomy from the British Empire following a report which still mixes sentiments, and verbal confrontation, the named "U.S. declaration of Independence" (see below), which is paraphrased as declaring that humans hold certain truths to act naturally apparent; that all men are made equal, that they are supplied by their maker with certain unalienable rights, that among these are life, freedom and the quest for satisfaction, and in 1789 the general population of France ousted their government and set up the primary French Republic. Out of the unrest came the famous "Declaration of the Rights of Man." Read more.
---
Background
A Hargeisa court has sentenced two Haatuf journalists, Yusuf Abdi Gabobe and Ahmed Ali Igeh, the Haatuf newspaper owner and editor, to between three and four years in prison on defamation charges, including "spreading false news" in reporting of corruption allegations, deemed by the government a "baseless accusations". The judiciary has dealt a shocking blow to the principle of free speech after the two journalists for Haatuf were sentenced to charges of insulting the name and the family of the president. Haatuf has strenuously rejected the charges against its journalists and maintains their innocence. The defence maintained that the journalists were wrongly arrested and that the prosecution had failed to prove any of the charges against them. This latest sentencing brought widespread criticism that the verdict was a blow to freedom of expression.
The verdict also stoked fears that Somaliland's continued crackdown on dissent wouldn't be limited to activists and opponents of the regime. While Somaliland's president Ahmed Silanyo has been promoting himself through a public-relations campaign abroad, he has ratcheted up the suppression of critical voices within his own party and country. Since 2011, the current government sought to stifle public debate with the closure of media outlets and arrests of journalists. Hubaal and Haatuf newspapers and Universal Tv were closed off and two journalists from Haatuf were kidnapped in May 12, 2014 and held in detention for three weeks.
The European Union Human Rights Working Group, on Press freedom, while welcoming the initial release on bail of Haatuf journalists, appealed to the Somaliland authorities to lift restrictions on Haatuf media, as well as Hubaal media(August 29, 2013) and Universal TV (Feb 4), which were shut down earlier this year to continue their operations. It called for fair and transparent trials following a civil procedure, and not a criminal procedure, for journalists accused of defamation, in accordance with the Somaliland Press Law and with international standards. They requested that the government take appropriate measures for the protection of human rights defenders, journalists and the security of citizens. The journalists believe that amendments brought to the deeply flawed Press Act of 2004give law enforcers broad powers of arrest and are restrictive to freedom of expression.
The current persecution of Haatuf journalists recalls that of Hubaal newspaper. In April 2013, Mohamed Ahmed Jama 'Aloley', a manager of Hubbaal newspaper, suffered a broken arm and a gun-shot wound when his office was attacked by two off-duty policemen. Further bodily damage was averted when the office colleagues came to his rescue, by restraining his attackers, according to the media. The reason for the attack was unclear, but the police never arrested the suspected shooter and the case was reportedly closed. However, Hubaal described the attack as a "targeted-shooting incident." Aloley was seen as a thorn in the side of the current leader, as the publication printed several scathing articles on alleged corruption and nepotism in Somaliland. And while Somaliland in the north often promotes itself as safer and more respectful of human rights than the rest of Somalia, it has been sharply criticised by rights groups for infringing on free speech. HRW accused the government of arbitrarily detaining journalists, activists, and political opposition figures, and its prosecution of journalists for insulting or defaming public figures.)
As a civil society we find these sentences are not compatible with democracy but that it is wrong for journalists to be arrested and persecuted so arbitrarily in connection with their work. We also condemn the arbitrary treatment the Haatuf received from the police, who damaged some of their professional equipment. This was the latest attack on media figures, which seems to have been designed to eliminate critics of the regime. The two journalists were arrested and leading two news websites were completely blocked (April 9) in order to silence critics. Their kidnapping and blockage of their websites also sent an intimidatory message to all other owners and journalists. The human rights defenders recommended that the government should adopt a holistic protection approach that looks at the legal, psychological and physical protection measures and the creation of an enabling environment for the exercise of freedom of expression.
The Haatuf employees are paying with their lives for their commitment to media pluralism at a time when corrupt elements within the government stop at nothing in an attempt to impose silence. It is high time for the government to implement concrete measures to protect working journalists and arrest those responsible for these attacks, so that they cease to act with complete impunity.
Somalia/Somaliland region is ranked 174th of 180 countries in the 2014 World Press Freedom Index compiled by Reporters Without Borders. The 2014 World Press Freedom Index spotlights the negative impact of conflicts on freedom of information and its protagonists.
RSF indicates that the levels of poverty and authoritarianism are higher in the Horn of Africa than anywhere else in Africa. "Civil liberties are collateral victims", according to RSF. The various factions are waging an all-out information war that has been exacerbated as usual by the approach of the up-coming presidential election. It appears that almost all attacks were directed against journalists when they were covering corruption allegations, clashes between political parties, rivalry and in-fights between political cadres, and clashes between the police and political parties.
Five months ago, Human Rights Center released a report documenting a surge of attacks on journalists in Somaliland - including by government forces - since President Ahmed Silanyo took office in 2010. The government has taken no measures to address these attacks. The latest steps against Hubaal and Haatuf could be a harbinger of further crackdowns on free media coverage in Somaliland.
Journalists are protected as civilians under international humanitarian law. UN Security Council Resolution 1738on the safety of journalists in conflict situations, adopted in December 2006, condemns attacks on journalists in conflict zones. The UN General Assembly resolution on the safety of journalists and the issue of impunity, adopted in November 2013, "condemns unequivocally all attacks and violence against journalists and media workers, such as torture, extrajudicial killings, enforced disappearances and arbitrary detention." It also urges "member States to do their utmost to prevent violence against journalists and media workers (...) and to bring the perpetrators of such crimes to justice."
Article 19 of the International Covenant on Civil and Political Rights, to which Somalia is a state party, likewise affirms, "Everyone shall have the right to freedom of expression; this right shall include freedom to seek, receive and impart information and ideas of all kinds, regardless of frontiers, either orally, in writing or in print, in the form of art, or through any other media of his choice." Article 9 of the African Charter on Human and Peoples' Rights, to which Somalia was also a state party, requires Somaliland to protect the freedom of expression and the rights of all to receive information.
On May 30, 2014, a Somaliland: Press Release by the Human Rights Working Group on Press freedom reads: "The Human Rights Working Group, a group of international partners comprising the European Union, its Member States, Norway, Switzerland and the United States, wishes to express its concern over the forced closure of the newspapers Haatuf and Somaliland Times, and of the website of Haatuf."
"Focus on Haatuf and Hubaal newspapers"
On May 13, 2014, Haatuf reporters were arrested for criminal defamation, according to NUSOJ press release. The charges were brought by two government ministers. Minister of Minerals, Energy and Water Resources, Hussein Abdi Duale and Minister of Interior, Ali Mohamed Waran Ade accused Haatuf newspaper of spreading false information. Meanwhile, the journalists were denied bail. On Tuesday, a judge postponed indefinitely a bail hearing for the two defendants, according to news reports.
One of the defence lawyers told media that he had not been allowed to visit his clients in prison and was therefore unable to properly prepare their defence. "I have repeatedly tried to see my clients but my requests were denied," he said, hinting that he might cease to represent them if access continued to be impossible.
The proceedings against these two journalists violate Somaliland's own laws, especially the 2004 press law, which decriminalizes media offences and which, according to the Somaliland constitution, takes precedence over the harsh Somalia's penal code. This judicial farce is compounded by a conflict of interest, since the two government ministers named in the offending article are so far the only people to have testified.
"Defamation" is a catch-all term for any statement that hurts someone's reputation. Written defamation is called "libel," and spoken defamation is called "slander." Defamation is not a crime, but it is a "tort" (a civil wrong, rather than a criminal wrong). A person who has been defamed can sue the person who did the defaming. (For in-depth information on defamation claims, check out )
These allegations are an attempt by the government to intimidate and silence the reporters. The journalists have been jailed for just doing their jobs -- and for a less obvious one, the implication that any criticism of the government could lead to a jail term. This just shines a spotlight on the nasty underbelly of Somali political life. This is not the first time the award-winning investigative journalists have been targeted by those threatened by their reporting. Governed by a leader Reporters without Borders has called an authoritarian "predator of press freedom", as were the case of both of his predecessors, Somaliland holds a dismal record for freedom of speech and information. Somalia/Somaliland region is ranked 176th out of 180 countries in the 2014 Reporters Without Borders press freedom index. (To be honest, it is worth reading Max Fisher's article on why it is hard to make absolute statements about the relative data collected by Reporters Without Borders.)
Apparently, these charges against them are clearly fabricated and punitive in nature. The reporters believe that the case is "clearly politically motivated" and revenge for their publishing stories about the "dark side of a ruling political party"- involving public funds from the oil prospectors misused in UK and California. The ministers, on their part, said the journalists had not provided any evidence to support the allegations, the reports said.
Yet what is happening in Somaliland and elsewhere is alarming. Fear of prosecution creates a chilling effect on reporters, resulting in self-censorship that is just as stifling as direct censorship by journalists, which is indeed a horrendous prospect for any democracy.
Advocates, politicians, and human rights defenders are expressing outrage over the accusations of defamation being directed at journalists in Somaliland. The government's argument that the law prohibits publication of false news with intent to cause fear and alarm to the public should be deleted from statute books because publishing false news is an ethical issue and not a legal matter.
As a civil society, we express concern for the safety of the journalists, contending that Haatuf has been the target of consistent and sordid attacks by the government because of its investigative journalism. We call for the government of Somaliland to uphold its commitment to media freedom - and to stop harassing journalists. We appeal to Hargeisa to release Haatuf reporters.
Here we advocate free press, universal and independent Internet access, unregulated media ownership, vibrant public media and responsible journalism. We have to work in our online communities and in Hargeisa to fight for policies that protect all acts of journalism . "I shall be honored to go to jail. "Under a dictatorship, the detention cell is a place of honor".-- Senator Miriam Defensor Santiago (Philippines).
Lets not forget other reporters who paid the ultimate prize. 55 journalists were killed in Somalia/Somaliland region since 1992. Hundreds of others were wounded or were forced into exile. For some background in Somaliland, see HRW. "Hostages to Peace: Threats to Human Rights and Democracy in Somaliland" (2009) and The Chained Constitution: The Occurrences of Human Rights Violations in Somaliland [pdf] (2013)
"Everyone has the right to freedom of opinion and expression; this right includes freedom to hold opinions without interference and to seek, receive and impart information and ideas through any media and regardless of frontiers". -- Article 19. The Universal Declaration of Human Rights.
Fight for your rights to know and communicate, regardless of which one, such as ina hebel (a son of so and so) in power. Keep informed about breaking news in the fight for a free press. Free speech rights need constant, vigilant protection. From your keyboard, please support #FreeThePress hashtag. Government censorship protects you from actual reality. Without free press, a state is just a sham entity, which needs to be saved. Without it, other fundamental rights, like the right to vote, would wither and die.
A free press plays a important role in sustaining and monitoring a healthy democracy, as well as in contributing to greater accountability, good government, and economic development. In established democracies the freedom of the press covers invasion of privacy, free expression, access to government information, prior restraint, commercial speech, libel, and slander. Independent, free and pluralistic media are central to good governance in democracies that are young and old.
There is a direct link between freedom of speech and vibrant democracy, which are lacking in many countries. The newly founded democracies around the world are attempting to develop and guarantee press freedoms in their constitutions. The press faces many challenges, such as imprisonment and execution of journalists, closure of press facilities, censorship and restraint of publication, and other economic and ethical pressures.
"Power tends to corrupt, and absolute power corrupts absolutely. Great men are almost always bad men." - Lord Acton (1887).
Learn more what journalists go through to bring you the news that people take for granted. Check the "Ten Ways to Repress a Journalist", by Amnesty.
"Freedom of the press cannot be limited without being lost." - Thomas Jefferson.
To maintain fairness on both sides, the public is also accountable to call out instances of irresponsible conduct by the reporting press. "Freedom of the press" does not equate to "license of the press". The exercise of this right or any right enshrined in the any bill of rights, indeed, comes with an equal burden of responsible exercise of that right. The recognition of a right is not free license for the one claiming it to run roughshod over the rights of others. Journalists bear the burden of writing responsibly when practicing their profession, even when writing about public figures or matters of public interest. Journalists are not storytellers or novelists who may just spin tales out of fevered imaginings, and pass them off as news. There must be some foundation to their reports; these reports must be warranted by facts. 1947 Hutchins Commission's landmark report called the press to serve the society that has accorded it that freedom. "The freedom of the press can remain a right of those who publish only if it incorporates into itself the right of the citizen and the public interest," the commission wrote.
"Journalism is printing what someone else does not want printed. Everything else is public relations." - George Orwell.
"Concluding remarks on human rights"
The human rights page here documents the evolving human rights conditions, stretching back to 1992, in the Somali horn of Africa.
Both the human rights and the sustainable development pages have seen extensive updates both in content and functionality.
The human rights page shows the evolving picture of human rights protections and discourse since 1991 in Somali horn of Africa. Despite its halting progress and many imperfections, this is the story of striving, in the midst of adversity, to take forward the idea that countries recovering from conflict can be governed on the basis of respect for the human rights of all, without discrimination on grounds of ethnicity, sex, language, religion, or related prejudices.
Despite the crisis contingent in the waging of the US War on Terror, where we got the unfortunate moniker "security-development nexus" and the growth of Islamic religious right and the AMISOM's interventions, recent political innovations wouldn't have been possible if there wasn't an increased awareness of the fundamental role of human rights in any political reconciliation. Such included the holding of a series of elections in Somaliland, the holding of peace conferences within Somalia proper, the acceptance of the secret ballot, the use of the so-called 4.5 power-sharing formula, and the growing condemnations of sexual violence.
It is through these combined changes that hold promise that this post-conflict society to stabilize and normalize toward durable solutions and sustainable peace. This however long post-conflict period offers a window of opportunity to deliver peace dividends, provide basic security and public services, and build confidence in the political process, and strengthen core national capacity to lead peace-building efforts thereby beginning to lay the foundations for sustainable development . Please contact CPJ, Reporters without Borders, IFEX, Article 19, Human Rights Watch and Amnesty International if you know a journalist in jail or injured.
By M. Bali.Oct 18, 2014
---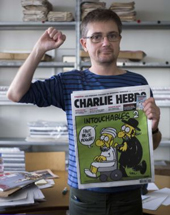 "I'd rather die standing up than live on my knees."
- Stephane Charbonnier(1967-2015)
---
Richard Francis Burton.
First Footsteps in East Africa; or, An exploration of Harar. by Richard Francis Burton. (1856)
Translated and presented by B.W. Andrejewski and I.M. Lewis, Somali Poetry: An Introduction. Claredon, 1964. 167 pages.
---
Somaliland Archive:Language & Literature
---
Few final comments on the politics of the nature of the state
This website advocates the building up a constitutionally liberal government, reserving all personal liberties not expressly delegated to government by the constitution to the people, emphasizing strong local governments, self-government and self-rule, while restricting government powers to only those enumerated in the constitution and maximizing individual rights and liberty as originally envisioned and established through the Somaliland constitution that was passed through referendum in 2001.
Aside the constitionalism, governments are works in progress and the following two famous and divergent comments define some of the traditional political principles on uses and abuses of state power within today's political spectrum:
"We hold these truths to be self-evident, that all men are created equal, that they are endowed by their Creator with certain unalienable Rights, that among these are Life, Liberty and the pursuit of Happiness.-- That to secure these rights, Governments are instituted among Men, deriving their just powers from the consent of the governed, -- That whenever any Form of Government becomes destructive of these ends, it is the Right of the People to alter or to abolish it, and to institute new Government, laying its foundation on such principles and organizing its powers in such form, as to them shall seem most likely to effect their Safety and Happiness." The Declaration of Independence, In Congress, July 4, 1776
"In this present crisis, government is not the solution to our problem; government is the problem. From time to time we've been tempted to believe that society has become too complex to be managed by self-rule, that government by an elite group is superior to government for, by, and of the people. Well, if no one among us is capable of governing himself, then who among us has the capacity to govern someone else?" Ronald Reagan, January 20, 1981 (full speech)
---